Putin, Obama call for de-escalation of tensions between Saudi Arabia and Iran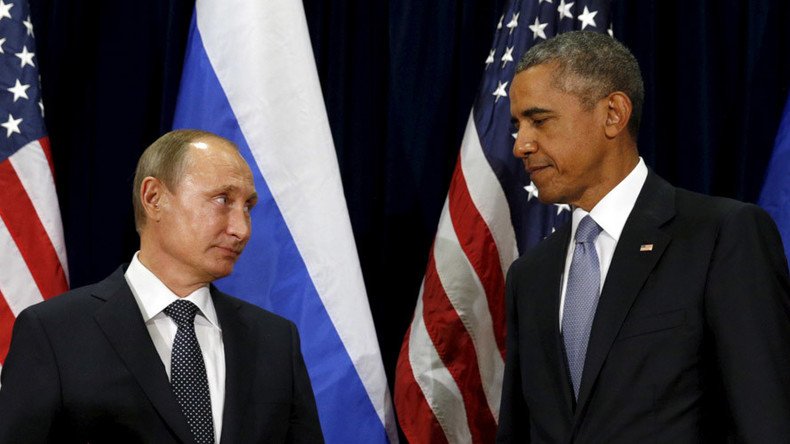 Russian President Vladimir Putin and his US counterpart, Barack Obama, have stressed the necessity of easing tensions between Iran and Saudi Arabia in view of the ongoing diplomatic crisis between the two countries.
The two leaders had a telephone conversation on Wednesday, the Kremlin reported, adding that it had been held at the initiative of the American side.

"The leaders called for de-escalation of the tensions that arose in connection with the crisis in relations between Saudi Arabia and Iran," the statement published on the Kremlin's website read.
The two presidents also discussed the process for resolving the Ukrainian crisis, upcoming talks on Syria, and the situation on the Korean peninsula.

During the talk with Obama, Vladimir Putin stressed the necessity of Kiev fulfilling its commitments under the Minsk-2 accords, including establishing a direct dialog with eastern Ukraine and reaching an accord on constitutional reforms, as well as granting eastern Ukraine special status.
Putin also reiterated the need to create a broad international coalition against Islamic State (IS, formerly ISIS/ISIL), as well as a list of all of the terrorist organizations operating in Syria, as soon as possible.
The leaders also agreed that if North Korea's statement about successfully testing a hydrogen bomb proves to be true, it would constitute a grave violation of UN Security Council resolutions that should prompt a harsh response from the international community.
At the same time, Putin reaffirmed Russia's commitment to finding a diplomatic solution to the situation on the Korean peninsula, calling on all sides to show restraint.
You can share this story on social media: