Families of killed French terror suspects sue state for murder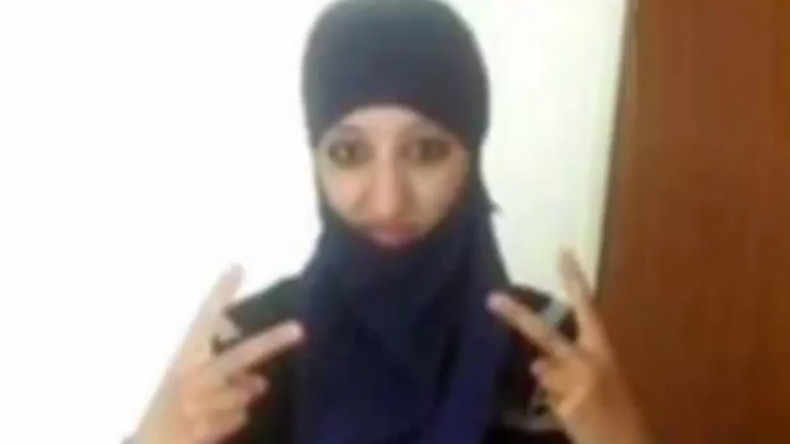 The families of two suspected jihadists, who were killed in the French police counter-terrorist operations following the Paris attacks in November, have sued France for murder, saying that their relatives were killed wrongfully.
Murder complaints were recently filed by the family of the Hasna Aitboulahcen, a cousin of the alleged Paris attacks mastermind, Abdelhamid Abaaoud, and by the father of Tarek Belgacem, who tried assaulting a police station with a knife on the anniversary of the Charlie Hebdo attacks, The Local reported.
Aitboulahcen was killed on November 18, five days after the Paris attack, when the police stormed an apartment in Saint-Denis where she was hiding together with Abaaoud and another terrorist, Chakib Akrouh.
French investigators believe that the 26-year-old woman was the one who found and rented the safe house for the jihadists.
However, her family disagrees with the official version of the events, claiming that Aitboulahcen was helping the terrorists against her will.
"I consider that Hasna Aitboulahcen is a victim," Fabien Ndoumou, the family's lawyer, said. "She was under pressure from her cousin, who threatened her family and the families of her friends."
The lawyer also said that the woman's body still remained at the forensic institute in the capital, and demanded a burial permit, explaining that "this goes against Muslim rites."
According to AFP, the family filed a complaint against persons unknown for terrorism and murder on January 13th with a Paris anti-terrorist judge, Christophe Teissier.
A similar "voluntary homicide" suit came from the father of Belgacem, who was gunned down by the officers on January 7. The police said that they opened fire at the man after he approached them with a meat cleaver and ignored their warnings.
According to authorities he was also wearing a fake suicide west and had a note on him pledging allegiance to Islamic State (IS, formerly known as ISIS/ISIL) terror group, which claimed responsibility for killing 130 people in Paris on November 13.
The father Taoufik Belgacem claimed that his son wasn't a jihadist, describing him as "normal, like all young people, a good person." He said that the police officers "could have fired at him without killing him."
The attacker's cousin, Ahmed Belgacem, also supposed that the note, which linked Tarek Belgacem to IS, could have been planted on him to "hide a police error."
You can share this story on social media: