Ecuador asks Sweden for 'renewed' request to question Assange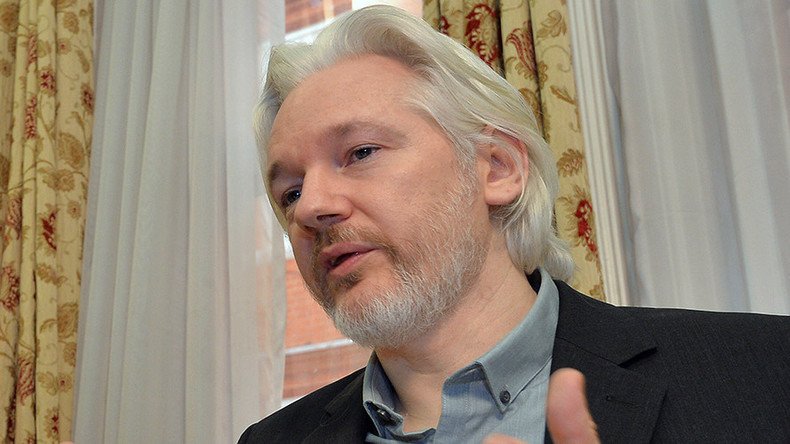 Ecuador has asked Sweden to submit a new request in order for Julian Assange to be interviewed, Swedish prosecutors said. The move comes after Ecuador's president said Assange will be questioned about rape allegations within the next few days.
The Prosecutor-General of Ecuador explained that Sweden needed to submit a new application as the deal to interview the WikiLeaks founder refers to the request sent in May 2015.
The Prosecutor-General informed Sweden in a letter that Ecuador would be the one interrogating Assange. He also requested a list of questions Sweden wants Ecuador to ask the Wikileaks founder. The format was a part of a bilateral agreement signed last month, which stipulated that Sweden would provide the questions and Ecuador would conduct the interview.
"At the moment, we consider if it effects the possibilities to conduct the investigative matters and, if that is case, we shall submit a renewed request," Swedish Director of Public Prosecution Marianne Ny said in a statement.
Earlier, Ecuadorian authorities granted permission to Swedish prosecutors to question Assange at the embassy, provided Ecuador's laws are respected. The move was a response to an official request from Sweden after the two countries' agreed on legal cooperation.
Julian Assange has been living in the Ecuadorian embassy in London for over three years.
An Australian citizen, Assange sought refuge in the Ecuadorian embassy in London in 2012.
After WikiLeaks published a trove of controversial US diplomatic cables and other classified material, the US launched a criminal case with the intention of prosecuting Assange. Fearing that rape allegations from the Swedish side are only a pretext to extradite Assange to the US, he refused to go to Sweden.
Founded in 2006, WikiLeaks has been at the forefront of publishing information which shed light on various government abuses and overreach, including documents about the US military conduct in Iraq and Afghanistan, portions of the secret Trans-Pacific Partnership pact, and documents the CIA director kept on his personal email account.
Assange has been accused of a sexual assault and an unlawful coercion. In August 2015 Swedish prosecutors dropped the two allegations, as the five-year statute of limitations expired. The more serious rape allegation only expires after 10 years, meaning it would be dropped in 2020.
You can share this story on social media: