'Dirty anti-migrant deal'? Germany can't 'evade responsibility' to restore Libyan justice & order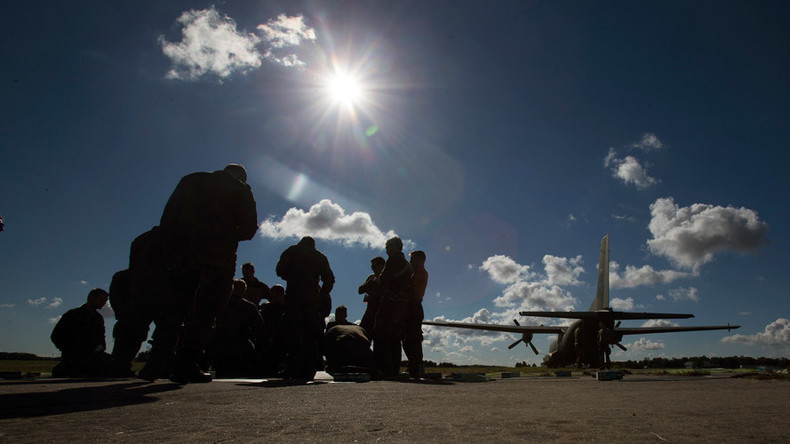 Amid reports of possible foreign military deployment in Libya after the formation of a new UN-backed government, voices in Berlin are calling the potential German involvement in the North African state a "dirty deal" to curb Europe's migrant crisis.
According to Left Party (Linkspartei) foreign policy spokesman Jan van Aken, Germany is pursuing a different goal by seeking to train Libyan forces to withstand extremist groups in the war-torn country, which has suffered greatly since the NATO-led intervention of 2011 that ousted Colonel Muammar Gaddafi.
The training, which could potentially place a number of the EU state's troops on the ground, would, according to broadcaster Deutsche Welle, secure Libya's borders and thus help halt the influx of refugees from the country through the Mediterranean to Europe.
The quid pro quo strategy that is reportedly being negotiated by five actors - Italy, the UK, France, as well as the EU and the UN - has been called a "dirty deal" by Van Aken. His comments come a day after German Defense Minister Ursula von der Leyen hinted that Germany might take part in this endeavor.
"Germany will not be able to evade responsibility for contributing its share," Leyen told Bild newspaper earlier this week when asked about the prospects of troop deployment in Libya. The minister added that once a unity government is formed "it will quickly need help to establish justice and order in this huge state and at the same time fight against Islamist terror."
The Tunis-based Libyan Presidential Council announced a new government aimed at uniting the country's warring factions under a United Nations-backed plan on Tuesday. Two of the nine members however rejected the "unity government," claiming that eastern Libya was not adequately represented in the new cabinet.
While details of the alleged negotiations are not being disclosed, a Der Spiegel investigation alleges that 150-200 Bundeswehr troops could be sent to Libya within months, along with Italian colleagues, to begin training the Libyan armed forces.
Speaking to Neue Osnabrücker Zeitung newspaper on Tuesday, when the new Libyan government was announced, Van Aken stressed that training any Libyan forces would be dangerous as "at the moment it is not clear who is fighting whom."
Instead, Van Aken proposes helping to strengthen civilian structures in Libya, which will help eliminate extremism and curb the refugee influx to Europe.
The Social Democratic Party of Germany is also wary of the country's participation in Libya. MP Niels Annen told Rheinische Post that any possible intervention can only take place if a truly unified Libyan government asks for it.
Last month the country's foreign minister, Mohamed Al-Dairi, told RT that Libya opposes any foreign intervention to cope with threats to its security, including terrorism. The country instead plans to deal with the deteriorating situation by asking the UN Security Council to lift restrictions concerning access to "adequate weaponry" imposed on the country's army.
You can share this story on social media: