500 families returning home as ISIS & Nusra jihadists withdraw from Damascus suburbs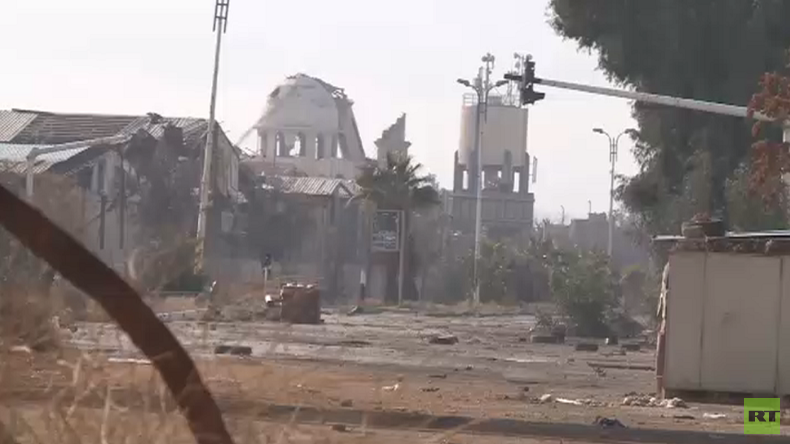 Some 500 families are set to return to the devastated southern suburbs of Damascus, after ISIS and Al-Nusra fighters were allowed to withdraw from the area unharmed, as part of a "national reconciliation" deal with the Syrian government.
As part of the three stage withdrawal plan of the "reconciliation" more than 1,000 jihadists on Wednesday were provided with a safe passage to the Islamic State (IS, formerly ISIS/ISIL) stronghold of Raqqa in northern Syria. Al-Nusra fighters are making their way to Idlib, also in the north of the country, RR Arabic reports.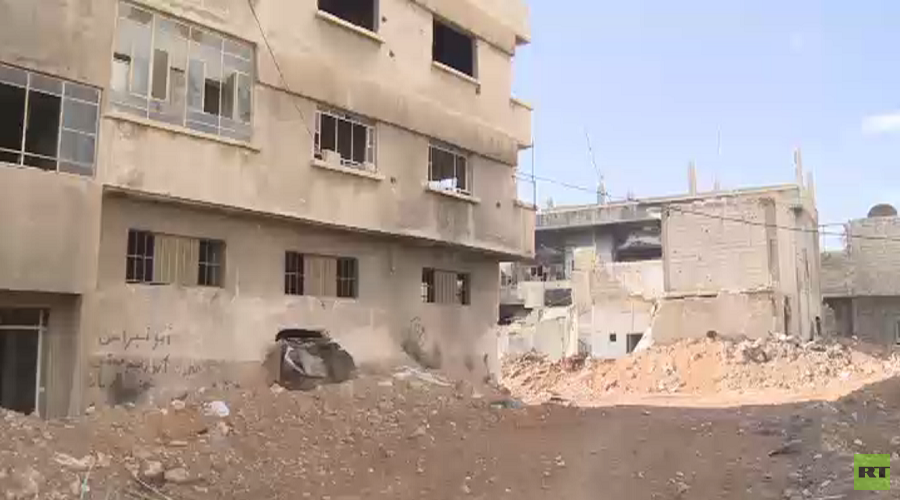 Overall some 4,000 people, including the family members of extremist fighting units, were placed on the buses to head north. As part of the safety corridor agreement reached under the auspices of the United Nations and the the International Committee of the Red Cross (ICRC) at the end of December, fighters had to surrender their arms.
Besides leaving the southern suburbs of Damascus, IS and Al-Nusra militants, mostly of foreign nationalities, have also moved out of the Palestinian Yarmouk refugee camp, which the fighters had been holding under their control since April 2015.
"Today is a happy and joyful day. Most armed ISIS units, that kept control of the Yarmouk camp and Al-Hajar Al-Aswad [city just 4 kilometers (2 miles) south of Damascus] have completed their withdrawal. This is about 4,000 people, including their families. This morning at dawn, they went away," President of the Palestinian Reconciliation Committee, Sheikh Mohammed Omari, told RT Arabic.
At the same time around 1,300 fighters, Syrian nationals, have chosen to cut ties with the radicals, surrender and potentially join the national militia, according to Russian outlet LifeNews. In the Al-Qadam area alone, some 150 people had their legal status settled, according to Syrian state news agency SANA.
The clearing of the terrorist threat in the Damascus suburbs made it possible for the first batch of some 500 families to ready themselves to return to their homes in an area that looks nothing as it once did before the Syrian conflict erupted.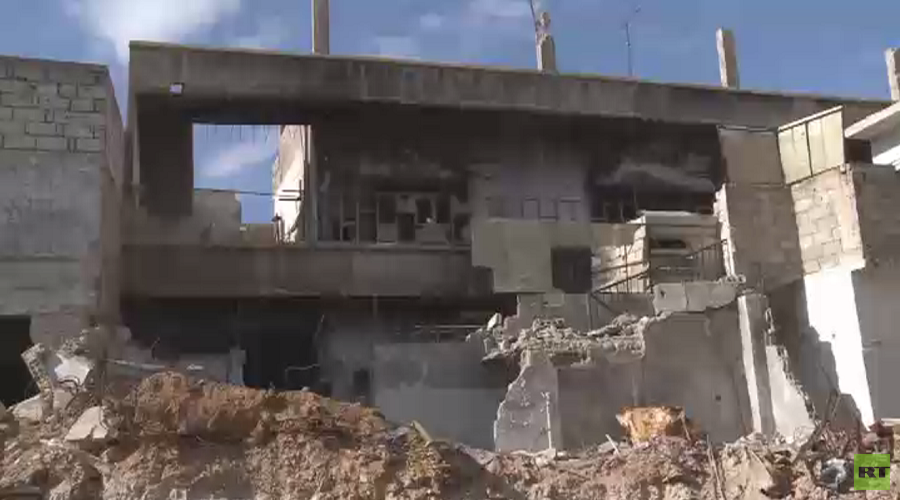 Heavy fighting has left hardly anything but rubble and dusty empty streets. All of the buildings have been damaged or destroyed and barely any functioning infrastructure is left standing. But now, locals told RT Arabic, these ruins are a symbol of liberation, freedom from the tyrannical jihadi rule that reigned there ever since the suburbs were captured from the Free Syrian Army in 2014.
You can share this story on social media: