Unassailable fortress: Iraqi town survives 1.5 years under ISIS siege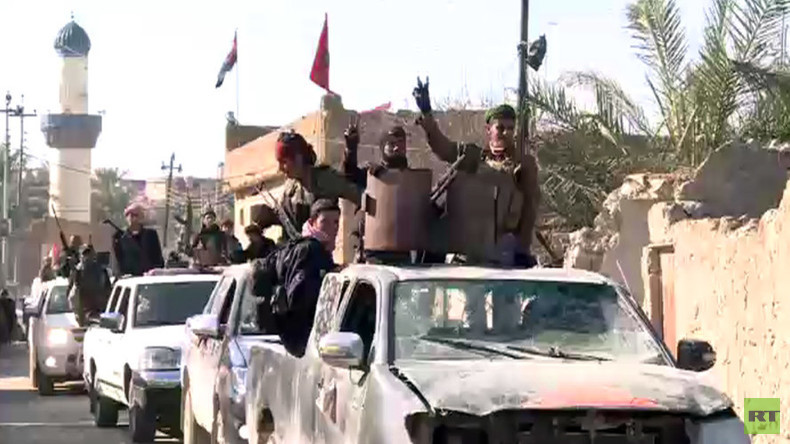 Security forces and local tribes have joined efforts to turn the small Iraqi town of Barwanah into an unassailable fortress, which has survived a 1.5-year siege by Islamic State. They have delivered huge losses to the jihadists.
Islamic State (IS, formerly ISIS/ISIL) used over 300 vehicles, rigged with explosives, to crush the resistance of the Barwanah residents, but failed to succeed every time, Ali Farihat one of the local tribal leaders, told RT's Arabic Channel.
"We've delivered them (IS) heavy losses in manpower and hardware. We've seized more than 50 cars and burned more than a hundred vehicles. We took some valuable weaponry from them," Farihat said.
Barwanah is a small town which occupies an area of around three square kilometers, and most of its population is involved in agriculture.
People from the three local tribes had to abandon their farming tools and join the security forces in the fight against the terrorists.
According to one of the Barwanah defenders, the city has been under siege by jihadists since September 2014 when it was retaken from Islamic State by the Iraqi forces.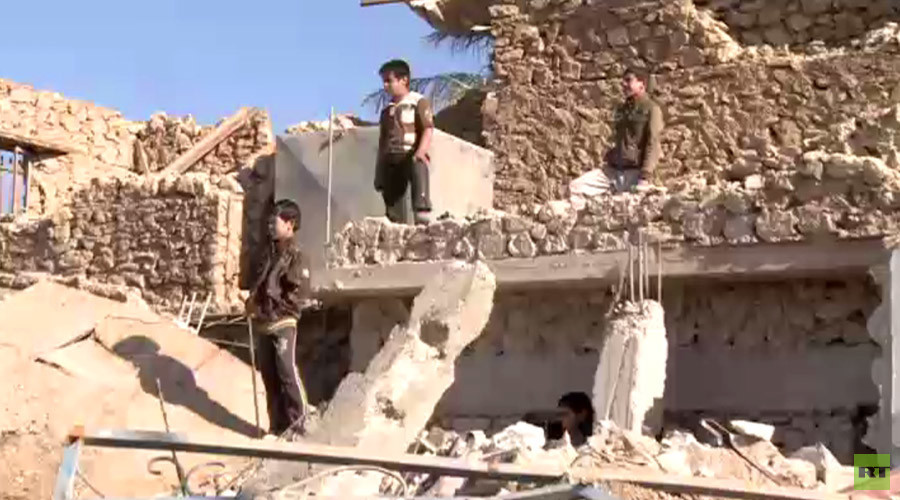 "We're holding on, tenaciously, for a year and half, given the fact that the town is blocked from all sides," one of the Barwanah defenders said.
Unity between the tribes and security forces also became the key factor in repelling Islamic State terrorists for the city of Haditha, not far from Barwanah.
The city of 25,000 faced heavy fighting as the terrorists fruitlessly attempted to overrun the strategic Haditha dam.
The people in the city were sent letters, in which IS threatened to slaughter them if they would not capitulate, the resident recalled.
Some fell for the jihadist propaganda and joined Islamic State, but the majority stayed, picking up arms to defend their homes.
READ MORE: 15 troops killed in five suicide bombings at Iraqi military base, ISIS claims responsibility
"God grant, we won't have terrorist accomplices among us and Haditha will remain strong. The residents of Haditha… have survued in the face of IS terrorist, who found their grave here," one of the residents told RT Arabic filming crew.
Terror attacks by suicide bombers are still frequent in the city, which has learn to live a normal life under for the last two years, despite being surround by IS-held territories.
You can share this story on social media: