LGBT refugee shelter to open in Berlin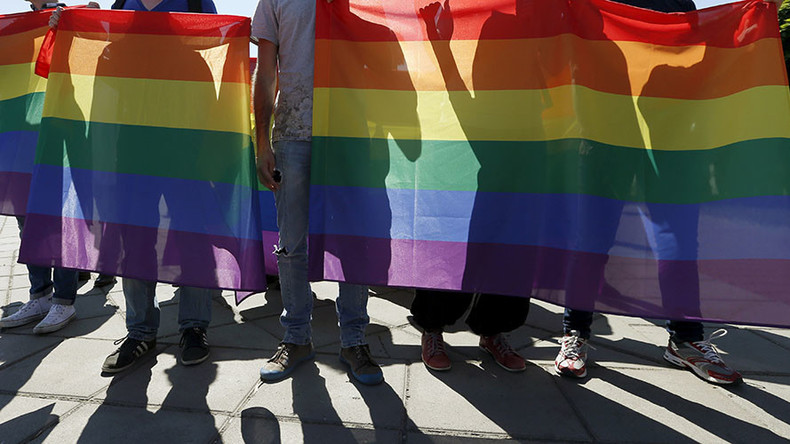 An LGBT-only dormitory is set to welcome 120 homo- and transsexual refugees in the Treptow-Köpenick borough of Berlin in March, local media report. The move comes amid a considerable number of attacks against LGBT migrants reported in refugee shelters.
From August to December 2015, the Lesbian and Gay Federation in Germany (LSVD) - the largest non-governmental lesbian, gay, bisexual and transgender (LGBT) rights organization in the country - received information on 95 accounts of violence towards LGBT refugees. The majority of those cases took place in asylums, local media report.
The number of LGBT asylum seekers in Berlin is estimated to be around 3,500. They are considered to be a group in need of special protection, and are therefore supposed to be provided with accommodation in hostels. However, every second LGBT refugee is denied this opportunity, according to Joana Hassoun, a LSVD representative.
"We are sure that this dormitory is necessary," Marcel de Groot, director of the LGTB consultancy Schwulenberatung Berlin, said, as quoted by Die Welt. His organization will be in charge of running the dormitory as soon as its construction is completed.
"We are optimistic that it will be finished in March," a spokesperson for Berlin's Senate Department for Labor, Women's Affairs and Integration said on Monday.
The German capital will become the country's first federal area to house this type of shelter.
A scandal over cases of sexual abuse by refugees and police cover-ups is gathering pace across Europe.
The number of sexual offences committed by migrants is on the rise since the Cologne mass sexual assaults took place on New Year's Eve, after which police registered over 500 cases – with 40 percent of those being of a sexual nature. The chief of Cologne police lost his job after being accused by the public of covering up migrant involvement in the attacks.
Similar cases of sexual assaults have been reported in other German cities, as well as in Sweden, Denmark and Finland.
Locals have started taking measures of their own to prevent harassment. Last week male refugees were banned from a swimming pool in the German town of Bornheim following complaints over inappropriate behavior. Meanwhile, some night clubs in Denmark have introduced 'language controls' to make sure their visitors speak English, Danish or German.
You can share this story on social media: