Morocco, Algeria 'must take back rejected refugees' – German economy minister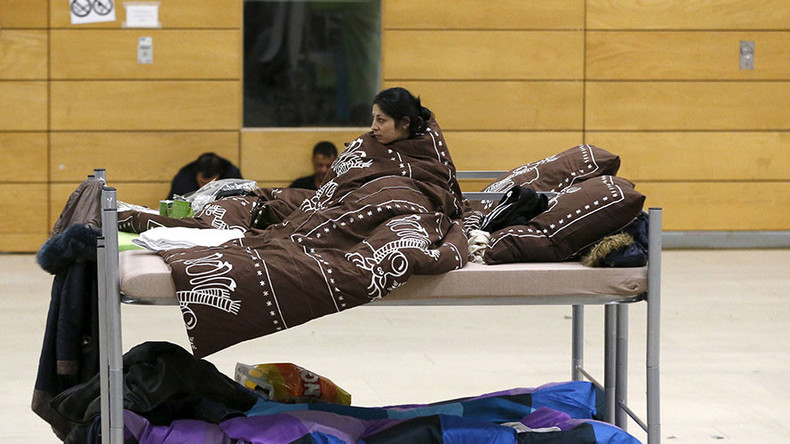 North African countries, such as Morocco and Algeria, must take back their citizens whose asylum applications are rejected by Germany, economy minister and Social Democratic Party (SPD) leader Sigmar Gabriel has stated.
"Germany is willing to economically help these countries, but only if their governments act fairly and let citizens who have no right to [be granted] asylum in our country enter their territories," Gabriel said in an interview with the ARD 'Tagesthemen'.
"It cannot be that one receives [development] aid, but does not accept back its own citizens who can't get asylum in our country because they simply have no reason to flee their country," Gabriel added.
The comment comes after public outrage over a rash of shocking attacks on women on New Year's Eve in the western city of Cologne, blamed on North African and Arab migrants. The Cologne attacks gave rise to over 670 criminal complaints, at least 330 of those relating to sexual violence, according to AFP.
The mass sex assaults in Cologne triggered an array of demonstrations, with protesters blaming the current no-limit refugee policy for the incidents and calling for Chancellor Angela Merkel's resignation. Earlier this week dozens of members of her center-right Christian Democratic Union party signed a petition which effectively demands a ban on most refugees entering Germany.
According to officials, Germany is planning measures to expedite the deportation of rejected asylum seekers from Algeria and Morocco, including placing them in special expulsion centers.
The German Chancellor and Bavarian state leader Horst Seehofer had agreed that Algerian and Moroccan asylum seekers should no longer be put in shelters throughout Germany, Welt am Sonntag daily reported. People from these North African countries should be awaiting deportation in special facilities instead.
The numbers of Algerian asylum seekers arriving in Germany rose to 2,296 in December from 847 in June, and those from Morocco jumped to 2,896 from 368, the Interior Ministry said, according to AFP.
"A good case can be made for placing migrants from the North African region without a chance of staying [in Germany] in repatriation centers," an official from Seehofer's Christian Social Union, Thomas Kreuzer, told Welt am Sonntag.
On Sunday, about 300 German police officers conducted a mass raid on a neighborhood known as a North African ghetto in Dusseldorf, about 50km from Cologne. Around 300 migrants were checked, 40 of whom were arrested. The 'Maghreb neighborhood' is notorious for being a shelter for gangs, mostly consisting of North African migrants, which are said to be responsible for about 2,200 thefts in Dusseldorf, according to police data, Bild reported.
The head of the Dusseldorf operation, Frank Kubicki, claimed the raid had been planned before the incident in Cologne.
"At the same time, we expect findings that could aid the [Cologne] investigation," he added.
On Wednesday, the Secretary-General of Angela Merkel's CDU party called on toughening rules for asylum seekers, proposing that German states deport 1,000 asylum seekers daily, as the number of refugees arriving in the country is "too big."
"If on average one in two [asylum] applications is decided negatively, then the federal states have a duty to deport 1,000 rejected asylum seekers every day," Peter Tauber, secretary-general of the Christian Democratic Union (CDU), told the Rheinische Post newspaper.
Meanwhile, the recent migrant influx to Europe is just the thin end of the wedge, as the number of new arrivals could amount to 8-10 million people, Germany's economics minister, Gerd Muller, warned earlier this week.
"The biggest refugee inflow is still ahead: African population will double in the next decades with the population of… Egypt reaching 100 million and Nigeria's population reaching 400 million," Muller said in an interview with Bild am Sonntag.
You can share this story on social media: