Police arrest cleric who 'incited' 15yo boy to cut off his own hand over blasphemy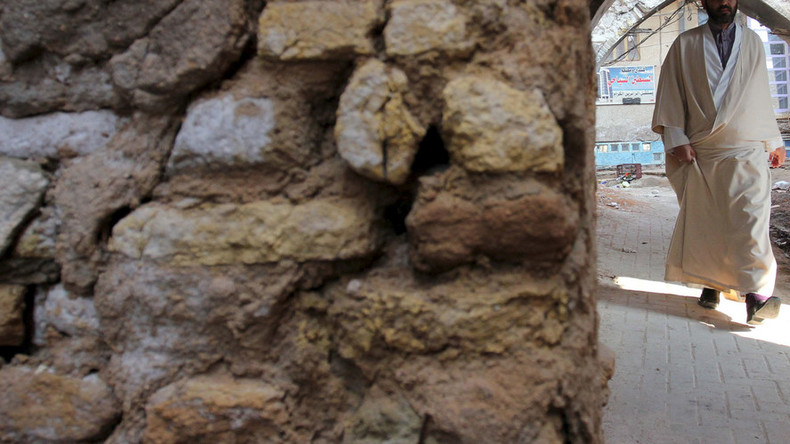 Pakistani police have arrested the imam of a mosque in Okara, in the Punjab province, for inciting violence after a 15-year old boy cut off his own hand, believing he had committed blasphemy, a serious crime in the majority Muslim country.
Police filed anti-terrorism charges against the imam and arrested him, local police chief Nosher Ali told Reuters.
"Such illiterate imams of mosques should not be allowed to deliver speeches. His arrest is under the National Action Plan that hate speeches inciting violence are no longer allowed in this country," Ali said.
Delivering a sermon at a village in the Hujra Shah Muqeem district, some 125 kilometers south of Lahore, imam Shabbir Ahmed preached that "those who love Prophet Mohammed always say their prayers," Pakistan Today reported.
Then he asked the gathering if anyone did not love the Prophet Mohammed.
The teen misheard the question and raised his hand. The cleric immediately singled him out from the crowd and alleged he was a "blasphemer and was liable to be killed," Pakistan Today reported.
Members of the crowd reportedly said they knew that the boy had not committed blasphemy and that he was the victim of a misunderstanding.
However, the boy went home and rushed to cut his hand off. The act was welcomed by his father, who reportedly told police he was proud of his son and didn't want the cleric arrested.
Pakistan's strict blasphemy laws have received international criticism over concerns they are often abused. Adopted in 1947 and tracing their roots back to British rule, the country's blasphemy laws make it a crime to insult religious beliefs. The punishment may range from several years in jail to a death sentence.
A total of 1,400 cases of blasphemy were registered in Pakistan in 2014, the Fides news agency reported, citing senior lawyer Syed Mumtaz Shah. According to the Human Rights Commission of Pakistan (HRCP), local courts sentenced three people to death, six to life imprisonment, and three others to two years' imprisonment for blasphemy in 2014.
Nisar Shar, spokesman for the association of lawyers in Karachi, said that "even for lawyers it has become dangerous to do their job and defend a defendant accused of blasphemy," recalling the case of Rashid Rehman, a lawyer who was shot dead by gunmen in the Pakistani city of Multan in 2014 because he was defending a university lecturer accused of blasphemy.
You can share this story on social media: