'Anti-Islamic': Pakistan rejects bill banning child marriage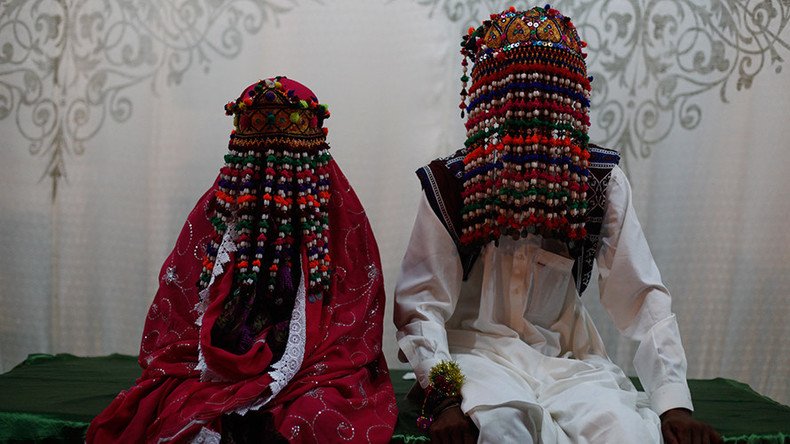 Legislation to ban child marriages was struck down in Pakistan as the Council of Islamic Ideology (CII) said it was "anti-Islamic" and "blasphemous." The new law failed at the first stage of the legislative process.
The Child Marriage Restraint (Amendment) Bill 2014, which would have made it more difficult for children to marry, was quickly withdrawn on Thursday by Marvi Menon of the Pakistan Muslim League party.
The decision to pull the plug on the anti-pedophilia bill was triggered by CII speaking out against the idea. The council provides advice for lawmakers on whether the newly proposed laws comply with Sharia laws.
The proposed legislation was shut down in its infancy on "purely religious grounds," The Express Tribune reported.
CII Chairman Mohammad Khan Sheerani said the proposed law contradicted Islamic teachings.
"Parliament cannot create legislation that is against the teachings of the Holy Quran or Sunnah," Sheerani had.
According to Pakistan's Constitution, the CII Chairman has the final say in the Council and can overrule all of the other members. Even though the CII rulings have no power over Parliament, lawmakers take its suggestions as guidance when passing laws.
The move to withdraw the new bill goes against Pakistan's pledge to end child marriages by 2030.
The rejected bill would have introduced tougher punishments for those entering into marriage with minors, including prison terms for up to two years. It also proposed raising the minimum age for marriage up to 18.
Current legislation is already in violation of Islamic law, according to CII, since it requires a minimum age of 16 for girls to marry.
In contrast, the CII believes that girls as young as nine could be married off, "if the signs of puberty are visible," according to a May 2014 statement.
Over 21 percent of Pakistani girls enter into marriages before they turn 18, according to the organization Girls Not Brides.
You can share this story on social media: