Russian researchers plan nuking asteroids for EU defense project to avoid fate of Dinos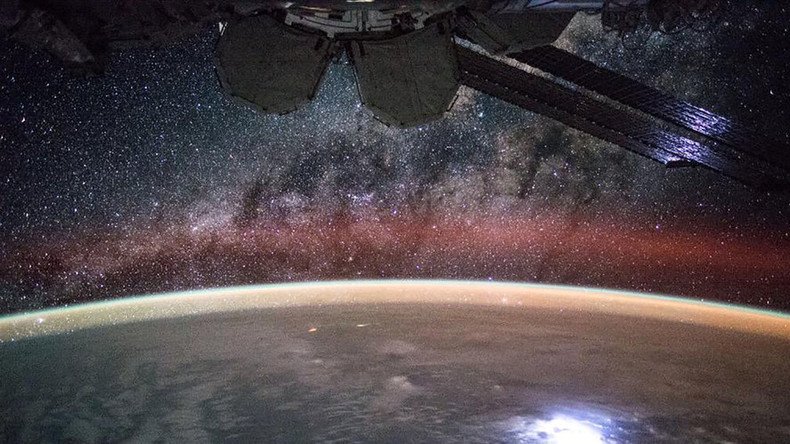 How can Earth be protected from dangerous asteroids? The EU's international NEOShield project posed this question to Russian researchers, who say, as a first line of defense, space-borne nuke warheads would do the job perfectly.
READ MORE: If something big enough hits Earth now, say 'bye-bye' – Rosetta mission astrophysicist
Russian scientists believe that, at the present time, a nuclear explosion set off close to a dangerous asteroid remains the most effective means to change its trajectory, and thus escape the impact, TASS news agency reported on Saturday.

Although international space treaties in force prohibit nuclear weapons in space at present, if an asteroid posed a real threat to life on our planet, "such bans are naturally going to be dropped," Russia's International Scientific Community Central Engineering Research Institute (TsNIIMash) told the agency.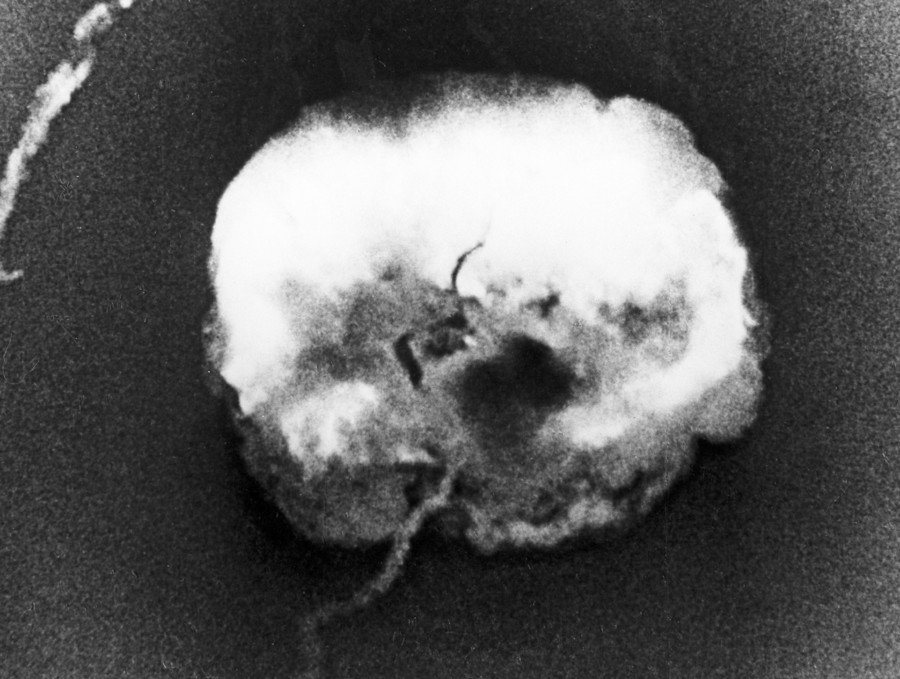 Researchers stressed that the safest way to influence an asteroid's orbit is in outer space, a good deal prior to the space wanderer's expected collision with Earth.
"In this case a nuclear blast is conducted in such a way that the asteroid does not disintegrate into smaller pieces," explain Russian space experts. The explosion would force the ejection of material from the space body's surface, creating sufficient thrust to affect the its trajectory and sidetrack it to a safe orbit.
NEOShield is an international consortium that addresses the threat of impacts to Earth, hoping to avert the fate of the dinosaurs. Largely funded by the European Commission, it has gathered researchers from Germany, France, Britain, Spain, Russia, and the US.
The project's primary aim is to investigate in detail the three most promising asteroid threat-reduction techniques: kinetic impactors, gravity tractors, and the explosive blast-deflection method.
TsNIIMash has been participating in NEOShield's project. The institute is a part of Russia's Roskosmos space agency specializing in the development of intercontinental ballistic missiles, air defense missiles, and their propulsion units.
Russia's 2016-2025 federal space program includes a measure establishing a national space center dedicated to detecting potential threats from asteroids and comets.

Four Nebosvod-S (Welkin) satellites will be commissioned to monitor near-Earth space threats. Two of them will be planetary sentries on a circumterrestrial orbit and two others will be delivered to Earth's circumsolar orbit.
The satellites will be capable of spotting space objects measuring several meters across.
READ MORE: 'Extra funds, no progress': NASA watchdog slams asteroid-tracking program
NASA has been running the Near Earth Objects (NEO) program, which identifies and monitors asteroids, comets, and large space rock fragments that could be potentially dangerous to Earth, since 1998. As of September 2014, it had identified more than 11,000 objects bigger than 140 meters across, which only amounts to about 10 percent of NASA's stated goal: to catalogue 90 percent of all near-Earth objects by 2020.
In December of 2015, Russia's Emergency Ministry reported that there will be 11 occasions when large asteroids come in hazardous proximity to Earth within the next 35 years.

The earliest one is expected on October 12, 2017, when asteroid 2012 TC4, estimated to be 17 meters in diameter, will shoot past Earth within the Moon's orbit, missing our planet by a mere 115,000 kilometers – which is less than a third of the distance from Earth to the Moon (385,000 kilometers).
You can share this story on social media: