Cowabunga: Hawaii surfers ignore warnings to hit monster swells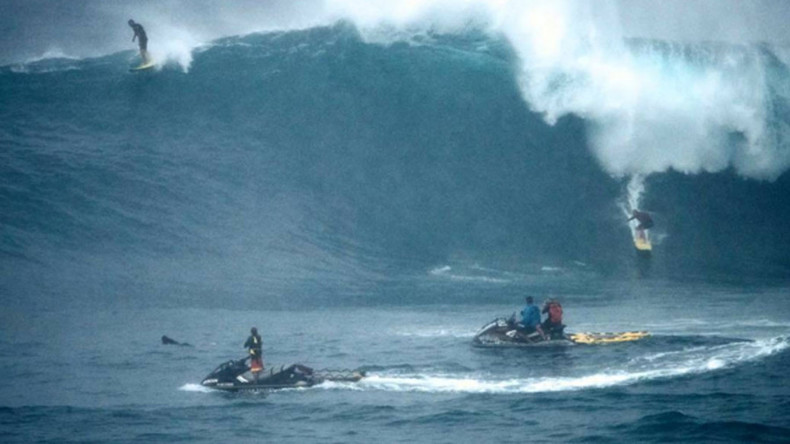 Monster waves are crashing off Hawaii, with eager surfers waxing up their boards to take advantage of the biggest swells of the season.
Huge waves, some believed to be as high as 12 meters (40 feet), have been spotted off the coast of the North Pacific Ocean islands in recent days.
According to local reports, the National Weather Service issued a high surf warning for the north and west shores of Niihau, Kauai, Oahu, Maui and Molokai until Saturday evening.
It hasn't stopped a few brave, or perhaps foolish, souls from entering the water at famous surf spots like Waimea Bay and Pe'ahi (Jaws).
Scores of people have also gathered on beaches to watch the giant tides, which are expected to lower over the weekend.
READ MORE: 12 feared dead in military helicopter collision off Hawaii coast
Despite the inticing conditions for surfers, the rough weather has interrupted a search operation for 12 US marines missing after two helicopters collided in a training exercise near Oahu Island.
A search is underway 13 kilometres (8 miles) from the shore, AP report, but poor visibility and rain storms are hampering the operation.
You can share this story on social media: