N. Korea to US: Stop drills, sign peace treaty if you want end to nuclear tests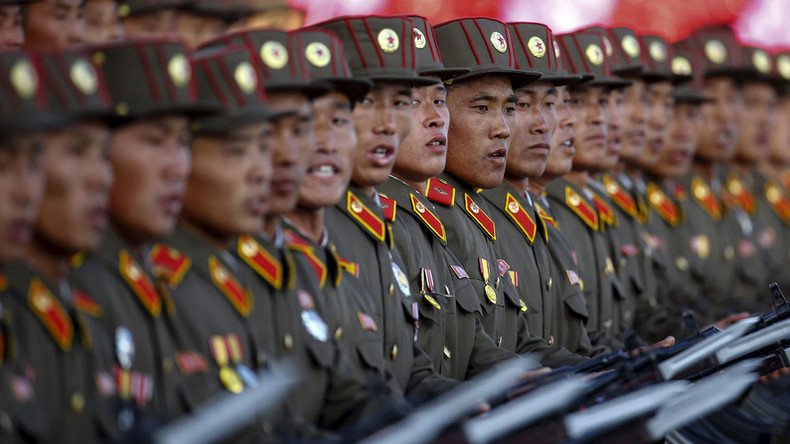 North Korea has set out a series of demands to end nuclear testing. Pyongyang wants a peace treaty to be signed with the US, but also wants Washington to stop conducting military drills with neighbor South Korea.
"Still valid are all proposals for preserving peace and stability on the peninsula and in Northeast Asia including the ones for ceasing our nuclear test and the conclusion of a peace treaty in return for US halt to joint military exercises," North Korea's official KCNA news agency cited a spokesman for the country's Foreign Ministry as saying, according to Reuters.
However, the US is less than enthusiastic about North Korea's demands, with Deputy Secretary of State Antony Blinken saying the secretive nation needs to do more to demonstrate it is serious about curtailing its nuclear program if talks are to take place.
"We now have unfortunately a decade during which North Korea has totally reversed its obligations to international community, when it comes to missile and nuclear programs," Blinken told a news conference in Tokyo.
"So it's very hard to take any of their overtures very seriously, particularly in the wake of their fourth nuclear test," he added, following a meeting with his Japanese and South Korean counterparts.
Pyongyang said it carried out a hydrogen bomb test on January 6, though what exactly was tested remains uncertain. The fact that some blast did take place was confirmed by various independent agencies, prompting condemnation from the UN Security Council and North Korea's neighbors. A week later North Korea claimed it was ready to detonate its H-bomb, which would be capable of wiping out the whole of the US "all at once."
"The scientists and technicians of the DPRK are in high spirit to detonate H-bombs … capable of wiping out the whole territory of the US all at once," KCNA stated.
Pyongyang also wants an end to the US undertaking military exercises with South Korea. In August, 2015, North Korea warned the US it would "respond accordingly" if Washington did not cancel military exercises with Seoul.
John Kirby, a spokesman for the US State Department, said that Washington has no plans to stop the drills and wants to maintain its commitments to South Korea. This commitment was demonstrated by the US deploying a strategic B-52 bomber for a low altitude demonstrative flight over South Korea on January 10.
Meanwhile, Blinken said that North Korea could learn from the steps taken by Iran to curb their nuclear ambitions, which will lead to sanctions being lifted. Pyongyang is currently under UN sanctions for its nuclear and missile programs.
"What made that agreement [with Iran] possible was the decision by Iran to freeze, and in some respects roll back, its nuclear program, in order to allow time and space to see if we could negotiate a comprehensive agreement," Blinken said.
You can share this story on social media: