'Blasphemer!' Pakistani teen cuts off own hand after mistakenly admitting to not praying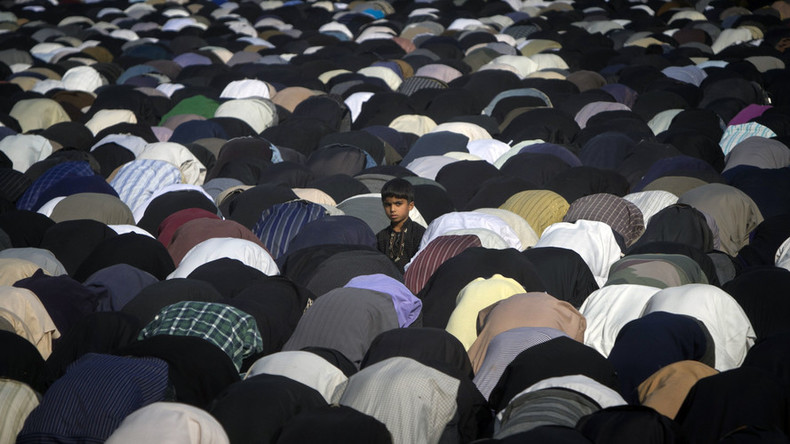 A 15-year-old Pakistani boy has cut off his hand as a way of punishing himself for an accidental "blasphemy" he committed. The boy was praised by his parents and gained huge respect from his neighbors for the act, police told AFP.
It turns out the Mohammad Anwar raised his hand by mistake after he misheard a question from an imam, who asked the crowd at a village mosque to give a show of hands of those who had stopped praying.
The boy raised his hand and was immediately accused by the crowd of blasphemy.
After cutting off his hand he put it on a plate and brought it to the cleric, the police chief said.
The incident occurred at a village in Hujra Shah Muqeem district, 125 kilometers south of Lahore, the capital of Punjab province.
There is no need for an investigation, the police chief said, as there have been no complaints.
Adopted in 1947 and tracing their roots back to the British rule, Pakistan's blasphemy laws make it a crime to insult religious beliefs. The punishment may range from several years in jail to a death sentence. Pakistan's blasphemy laws have received wide criticism, as many believe they are often abused.
Saroop Ijaz, Pakistan researcher for Human Rights Watch, called the blasphemy law "an instrument of oppression," as quoted by the Washington Post.
"It's completely discriminatory and has resulted in a lot of mob violence. ... It is providing and enabling an environment for religious violence to take place," he said.
You can share this story on social media: