Naughty nurses: Swedish hospital staff in hot water after stripping for calendar shoot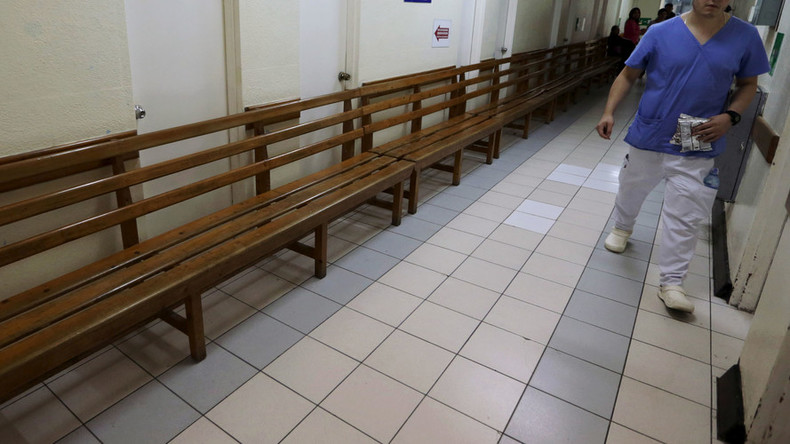 Staff at a children's hospital in Stockholm have faced criticism after stripping off to take part in a calendar shoot. Despite raising money for charity, the medics' sexy poses were not appreciated by everyone.
Around 100 copies of the calendar were printed for the nurses' family members and friends. However, the saucy photos of the staff at the Astrid Lindgren's Children's Hospital found their way onto the internet.
"It is clearly inappropriate and a sign of very poor judgment," hospital chief Svante Norgren said after he was made aware of the calendar by the Dagens Nyheter newspaper, which broke the story, The Local reported.
Amongst the images leaked online was a man 'straddling' a female colleague, while another nurse could be seen doing press-ups on the hospital roof.
"This behavior is reckless and hospital management takes the situation very seriously. It is always of utmost importance that all our patients and families are able to have full confidence in the care we provide and for all healthcare employees," read an official statement published on the hospital's website.
Norgren says he will speak to the hospital staff involved to make sure there is no repeat of the actions. He also added this was not the first time that the nurses had decided to produce a calendar, though on this occasion, they may have pushed the boundaries a little too far.
"I understand that there had been a calendar last year, but the pictures were nowhere [near to] being on the same level. I did not know about the earlier calendars and have not seen them, but I did hear that the images were not nearly as unsuitable as these ones," he said, according to Dagens Nyheter.
READ MORE:'You touched my nurse': Russian doctor hits & kills patient in hospital (VIDEO)
However, the nurses did have some support on social media, with users saying that they were raising money for charity, while members of other professions have also stripped off for similar calendars without creating a storm. 
You can share this story on social media: