Crash! Bang! Wallop! Watch how a 76yo driver smashes her car into City Hall – and keeps going (VIDEO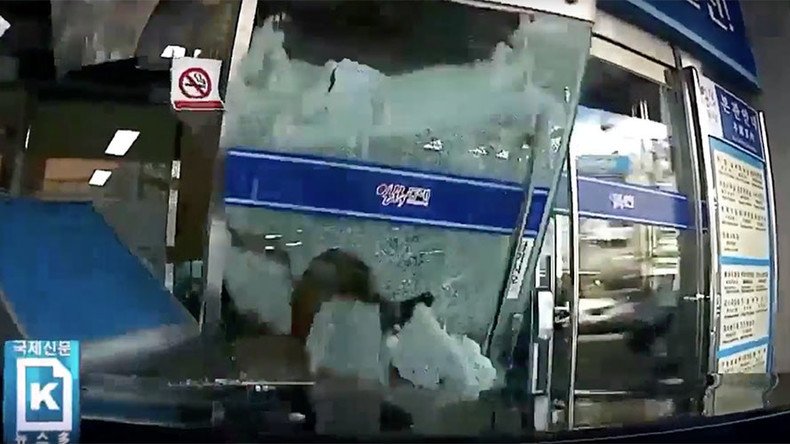 Daredevil driving isn't usually associated with old-age pensioners, but these CCTV and dashcam videos show a 76-year-old woman slamming her car into a South Korean city hall. The septuagenarian said her brakes failed.
The 44-second video posted online is split into two parts: the first one is CCTV footage that demonstrates how the car drives slowly into a parking lot, but then slams into a flower bed at the entrance – and then crashes through the glass doors and into the city hall in Busan, South Korea.
And it doesn't stop there, either – as the car keeps on going, driving right inside the City Hall.
The second part of the video shows the same incident, but from the driver's point of view, via a dashcam installed in the car.
Once the car smashes into City Hall, the car spreads panic among the people present, who run away from the car in shock. The woman behind the wheel is heard screaming.
And in the end the vehicle slams into a table with a computer, and a stack of papers fly in the air in an impressive slow-motion sequence.
You can share this story on social media: