Irish politicians to discuss banning Donald Trump from Ireland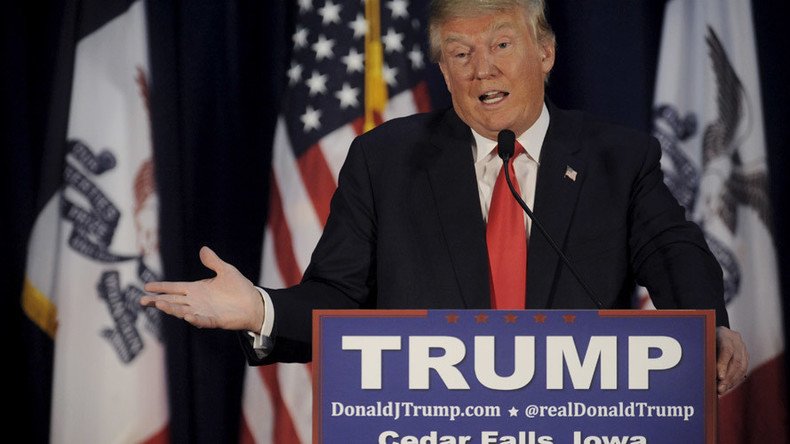 Politicians in Ireland will discuss banning Donald Trump from the country following his remarks about banning Muslims from America.
Two separate petitions, 'Ban Donald Trump from Ireland' and 'Ban Donald Trump from Entering Ireland', were lodged in December by members of the public to the government's Joint Committee on Public Service Oversight and Petitions.
The petitions were lodged in the days following Trump's statements that there should be a "total and complete shutdown of Muslims entering the United States".
The Republican presidential hopeful owns a luxury hotel and golf course in county Clare on the west coast of Ireland.
Now Ireland is debating banning Trump from entering bcuz of his wholly inaccurate statements. He's running out of golf courses to pull.

— Neil (@NPSusa) January 13, 2016
A number of TDs (MPs) and senators who sit on the committee will now address the petitions in the coming weeks.
If the committee agrees there is merit in either petition and that it adheres to the committee's standing orders, it can then be forwarded onto the relevant government minister for review.
READ MORE: 'Ban Donald Trump from UK' petition to be debated in Parliament
TheJournal.ie reports, however, that the petitions are unlikely to get further than committee stage as they breach regulations. One such rule deems a petition inadmissible if it "contains the name or names of individuals", which both do in this case.
A similar debate has been scheduled in the UK for January 18 after a petition calling for Trump to be banned from the UK garnered over 565,000 signatories.
You can share this story on social media: