3yo boy allegedly 'gang raped' at Norwegian refugee center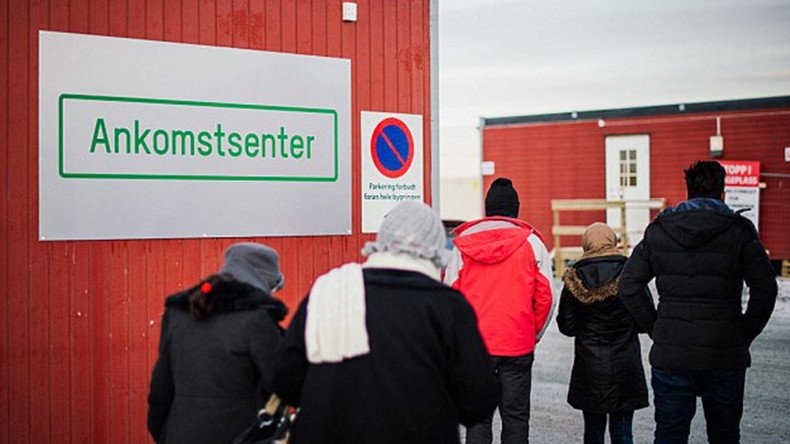 Norwegian police are investigating an alleged rape of a three-year-old boy at a center housing asylum seekers in Stavanger, the country's third-largest city. Precise details of the case are scarce, but police said multiple perpetrators may have been involved.
The alleged assault happened at the Forus Akuttinnkvartering center on January 6, but remained unreported until Wednesday.
The police were called by the center's personnel, who received a tip from a telephone located outside of the facility.
"We are investigating the case as if the worst thing has happened, we are talking about the rape of a child," police superintendent Bjorn Kare Dahl told Stavanger Aftenblad. "We have no suspects yet."
The police did not disclose the nationality of the boy, but Norway's TV2 reported that the boy was living at the center with his family. He was driven to a rape crisis clinic with his mother and then to the children's ward at Stavanger University Hospital, the Local reported.
The police said they questioned the alleged victim and several other people and sent forensic specialists to collect evidence at the center.
Forus is currently providing accommodation for 781 men, women and children, a spokesman for the center, Lars Petter Einarsson, said.
"We had many people at work, both sanitation workers and security guards, but nobody saw anything," he said.
He added that they reported to the police right after receiving the phone tip on Wednesday.
Sex crimes allegedly committed by asylum seekers hosted by European countries are a highly sensitive issue, after dozens of such assaults on women have been reported in Germany and other nations after New Year's Eve.
The revelation that the authorities hesitated to report the spree of crimes to avoid anti-immigrant sentiments sparked a scandal.
You can share this story on social media: