Bells for Bowie: Church pays tribute to musician (VIDEO)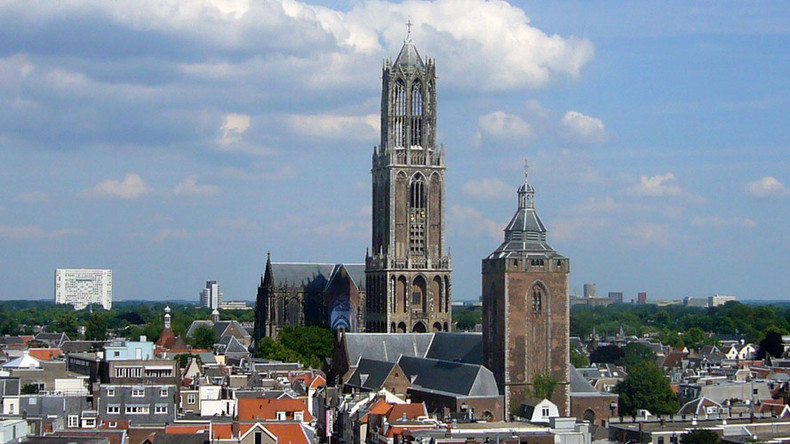 A church in the Netherlands has paid a unique tribute to David Bowie, ringing its bells to the tune of his hit "Space Oddity".
The moment was captured on video from the streets of Utrecht in central Netherlands, as Dom Tower, the tallest church tower in the country, rang its bells for Bowie.
Elsewhere in Europe, fans braved the wind and rain to attend Grand Place in Brussels where the regular Lumière light show was accompanied by David Bowie music.
The musician died Sunday after a battle with cancer.
ORGANIST'S BOWIE COVER GOES VIRAL: Footage showing an organist, named as Chris Nickol, covering David Bowie's 1971 song...

Опубликовано FB Newswire 12 января 2016 г.
Public gatherings have taken place around the world to mourn his death.
READ & WATCH MORE: Bowie the Penguin: Zoo names baby after late music legend (VIDEO)
You can share this story on social media: