S. Korea in constant talks with US over additional deployment of 'strategic assets'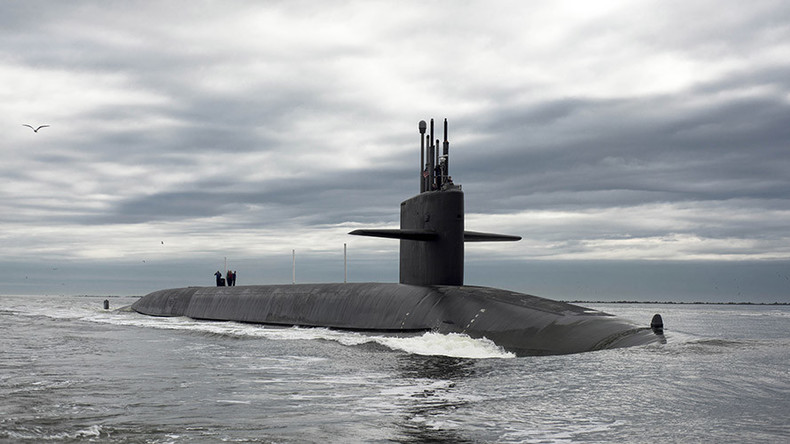 The day after the US flew a strategic B-52 bomber over the Korean peninsula, Seoul has announced that negotiations are underway to secure further "strategic assets" from Washington to be deployed in South Korea against the threat from the North.
Tensions in the Korean peninsula are reaching new heights as South Korea looks for ways to deter the North from pursuing its nuclear program. Last week Pyongyang claimed to have tested a new thermonuclear bomb which raised new concerns over the security of the region.
"The United States and South Korea are continuously and closely having discussions on additional deployment of strategic assets," said Min-seok, spokesman at the South Korean defense ministry, according to Reuters.
Since the end of the Korean War in 1953, the US' nuclear umbrella policy has extended to include its Asia Pacific allies, namely Japan and South Korea. Under the policy, Washington guarantees that US nuclear arsenal could be extended to defend a non-nuclear allied states.
On Sunday morning, in a demonstration of "strength" and commitment to its allies, a strategic B-52 bomber made a low altitude demonstrative flight over South Korea.
"The flight today demonstrates the strength and capabilities of the alliance," said the head of US military deployment in in South Korea, Gen. Curtis Scaparrotti.
Following the successful test of the alleged miniature H-Bomb, the United States, South Korea and Japan agreed to launch a "united and strong" response to Pyongyang. It could potentially include the return of American "strategic assets," such as nuclear-capable B-52 bombers, F-22 stealth fighter jets and nuclear-powered submarines to bases in South Korea.
The Pentagon's readiness to provide Seoul with "every means for extended deterrence," was declared last week in a joint statement by Defense Minister Han Min-goo and US Secretary of Defense Ashton Carter.
READ MORE: US & S. Korea consider 'deploying American strategic assets' amid border crisis
While talks on building up US military might on the Peninsula continue, South Korean officials said they were considering a variety of punitive measures. The South has already restarted border propaganda broadcasts.
The UN Security Council earlier this week unanimously condemned North Korea's most recent nuclear test, but Pyongyang maintains that it needs a deterrence that would shield the country against US-led attacks.
READ MORE: 'H-bomb of justice': Pyongyang brings up Iraq & Libya doom as nuclear deterrence justification

"The H-bomb test conducted by the DPRK was a measure for self-defence to thoroughly protect the sovereignty of the country and vital rights of the nation from the daily-growing nuclear threat and blackmail by the hostile forces and reliably guarantee peace on the Korean Peninsula and security of the region," Saturday's statement published by the state KCNA news agency said.
You can share this story on social media: