Hundreds of angry commuters clash with police over Denmark-Sweden border control (VIDEO)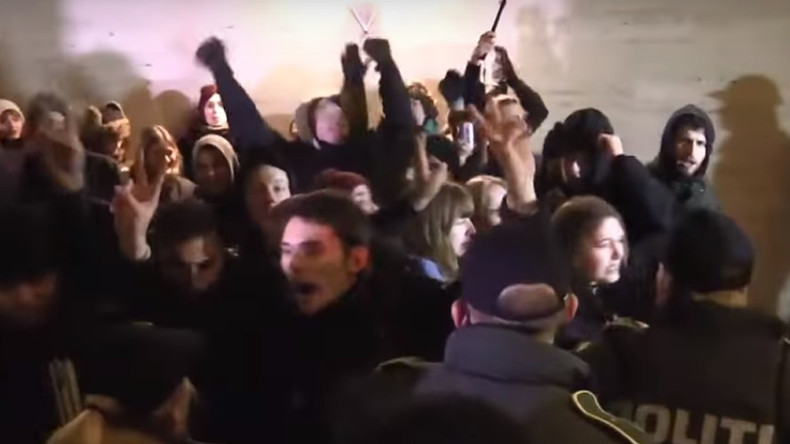 Some 300 protesters have scuffled with police at Copenhagen Airport railway station. They were rallying against ID checks between Denmark and Sweden introduced about a week ago.
The demonstrators came from both countries.
They were protesting against the border checks, which could increase the commute time from Copenhagen to Malmo from 40 minutes to just over an hour.
Some 20,000 commuters travel from Denmark to Sweden every day.
The new border controls are affecting buses, ferries and trains – but most of all, rail traffic between Copenhagen and the major Swedish city of Malmo over the Oresund Bridge.
READ MORE: Domino effect: Sweden, Denmark introduce border checks to handle refugee flow
The news that Sweden would carry out ID checks emerged in mid-December. The country wasn't able to host any more asylum seekers, Swedish Migration Minister Morgan Johansson said.
"We have hit our limit. Denmark has not," he added, causing outrage among Danish politicians.
Denmark's Prime Minister Lokke Rasmussen told Danish TV2 News that it wasn't "up to the Swedes to judge Danish immigration policies."
Numbers speak for themselves, however: in 2015, Denmark received about 18,000 refugees, while Sweden took some 190,000 asylum seekers.
You can share this story on social media: