Probe ordered after video of policeman groping girls at Indian festival goes viral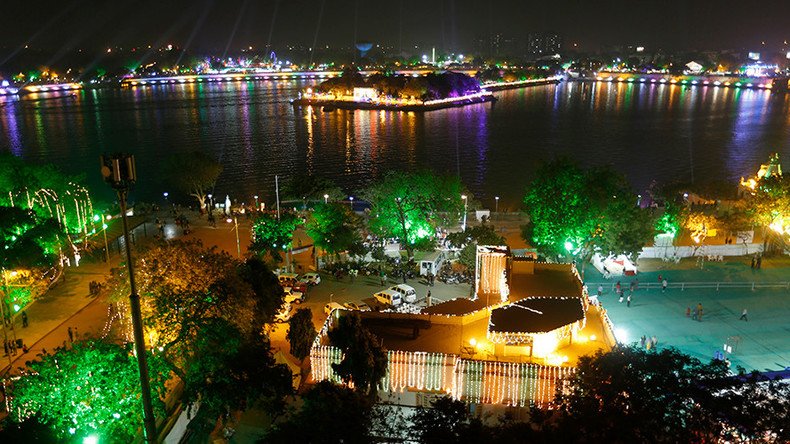 City Police in a northwestern Indian city have ordered a probe after a video allegedly showing a policeman groping girls and improperly touching women went viral.
The video captured by an unidentified person was taken at the Kankaria Carnival held in the last week of December in the city of Ahmedabad, Gujarat, and shows the accused walking around groping and indecently touching women.
The face of the perpetrator is not visible from the footage, which went viral on social media platforms like Whatsapp.
Hundreds of police personnel were deployed at the Carnival for security purposes and now an investigation has been launched to find the suspect.
"Police have ordered an inquiry, which is going on at present to identify the accused policeman from hundreds, who were posted there," Senior police inspector of Maninagar police station N S Desai said.
"We are also yet to identify who shot the video clip," Desai said.
READ MORE:14yo Indian girl gang raped by soldiers on train
Last March a security guard was arrested in Ahmedabad for the sexual assault of a six year old girl.
Over 82,000 cases of molestation were reported in India in 2014, according to crowdvoice.org which bases its figures on reported crimes documented by the National Crime Record Bureau of India.
The Kankaria Carnival is a week-long festival held around Kankaria lake premises in the city, where cultural, art and social events are organiSed.
You can share this story on social media: