Asylum seekers confirmed among Cologne assailants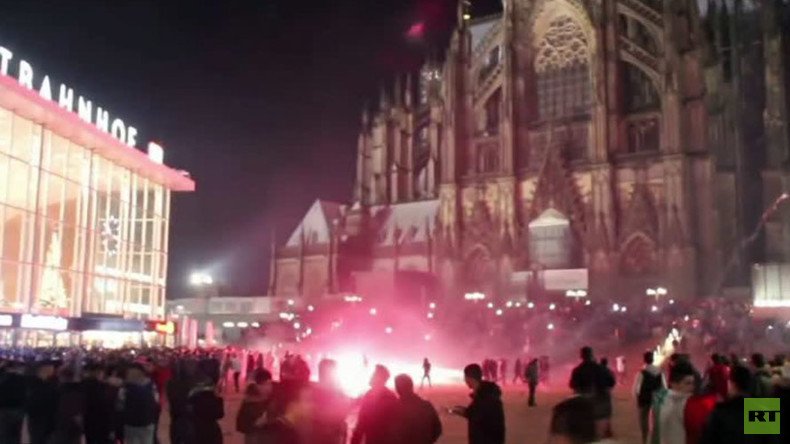 More than 20 refugees have been identified by German police as having been among those suspected of taking part in attacks on women in Cologne on New Year's Eve.
German federal police said on Friday that 32 suspects responsible for the violence had been identified, with most of them being foreigners. Twenty-two of them are seeking asylum in Germany, Reuters reported.
Among the identified suspects the majority – nine people – are Algerian. Moroccans, Iranians, Syrians, as well as an Iraqi, a Serb, a US citizen and three Germans are also suspected of being involved in the actions on New Year's Eve.
Many of the identified suspects are not in police custody, German broadcaster WDR reported.
It is not yet clear if any of the suspects have been charged, with Germany's Interior Ministry spokesman Tobias Plate only telling a press conference on Friday that "the investigations are ongoing." Most of the 32 criminal acts were tied to theft and bodily injury, Plate said.
Three crimes were related to sexual assaults, the ministry spokesman said, but added that police had not yet identified suspects in the specific cases. Over 120 women are reported to have suffered from robbery, threats and sexual assaults from groups of men near Cologne's Gothic cathedral.
Two male suspects, aged 16 and 23 with "North African roots," who were reportedly detained by police, were later released by the authorities, WDR reported. Their involvement in the assaults could not be confirmed, a prosecutor said.
READ MORE: 'Mrs Merkel invited me': Cologne assailants' 'shameful' acts detailed in police report
WDR earlier reported that the two men's phones had been found to contain videos showing scenes of sexual assault. A note containing Arabic-German translations for phrases including "I want sex with you," "beautiful breasts," as well as threats like "I'll kill you" were also reportedly found among the suspects' belongings.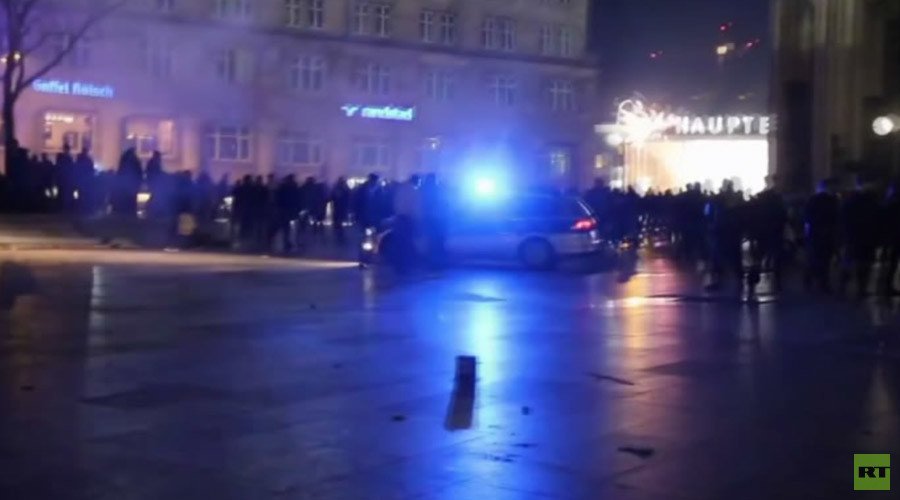 Earlier on Friday, the Cologne police chief has lost his job following criticism of the authorities' handling of the violence. Wolfgang Albers was informed by state interior minister Ralf Jaeger that he would be given early retirement.
Volunteer patrols organized in Dusseldorf
Meanwhile in Dusseldorf, following Cologne violence, volunteers have organized a group of guards to patrol the streets of their city.
"The idea is to patrol the city on weekends, as well as on days of public events in order to prevent violence and make it clear that with our presence it will absolutely not be tolerated in our beautiful city," the group said on Facebook. Its page on the network has already gained nearly 10,000 followers.
READ MORE: Hundreds rally against sexual violence after NYE attacks in Cologne
While the group said their initiative is not "political," but aimed at making the city safer for women, police in Dusseldorf have reacted negatively, Frankfurter Allgemeine Zeitung newspaper reported. "The monopoly of power clearly lies with the state," a spokesman for the Dusseldorf police told the paper, adding that it's not in the task of citizens to conduct the prosecution.
Germany welcomed some 1.1 million migrants last year, and the shocking assaults have prompted calls for tougher policies towards asylum-seekers, including stricter laws to punish those who commit crimes.
"The threat of having to spend time behind bars in their home country is far more of a deterrent than a prison sentence in Germany," Reuters cited Germany's Vice Chancellor Sigmar Gabriel as saying.
You can share this story on social media: