Mutated strain detected in S. Korean MERS virus outbreak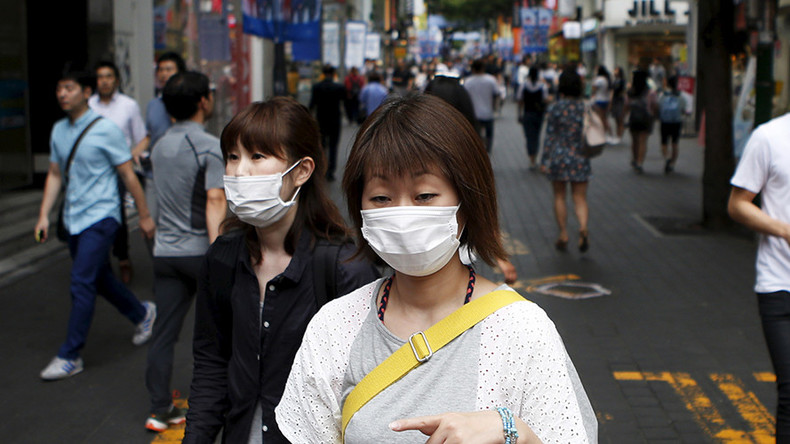 A mutation of the Middle East Respiratory Syndrome (MERS) virus, which has killed dozens during its South Korean outbreak, could have created a more potent and contagious stain, scientists have revealed.
After testing the bodily fluids of eight people infected with MERS, the Korea Centers for Disease Control and Prevention (KCDC) discovered that the virus had genetically mutated compared to previous cases reported in the world. In particular, the mutation resulted in a spike of glycoprotein, the element that is responsible for infiltrating human cells and proliferating.
The virus was first identified in humans in 2012 in Saudi Arabia and by February 2015 the global death toll had reached 385. MERS comes from the same family of viruses as SARS. Although it is more deadly, it is not as contagious, and there is currently no guaranteed cure or vaccine.
Since the outbreak of the virus in South Korea was first confirmed on May 20 last year, more than 15,000 have undergone isolation and incubation periods for possible infection. Before Seoul declared the country to be MERS free on December 23, the virus claimed the lives of 38 people. Overall, 187 people were infected.
But while potential danger of the new strain becoming more contagious exists, KCDC said that they cannot determine if the mutation indeed altered the way the virus spread.
"All we know for certain is that a mutation occurred, with more detailed analysis needed to see what affect it had on the spread," the agency said according to Yonhap. To better understand the possible threat, more tests are being conducted on clinical specimens from 32 people.
"There is a need to focus the country's research capability on finding the reason for the change," Paik Soon-young, a professor of microbiology at the Catholic University of Korea, told Yonhap. He stressed that research into the spike glycoprotein mutation is important to explain why the MERS disease spread so quickly in South Korea.
READ MORE: US military carried out anthrax & bubonic plague tests in S. Korea – probe
For now the disease no longer poses a threat in South Korea, but authorities continue to carefully monitor developments and said that they are ready to take immediate action if required.
You can share this story on social media: