Analyzing kids' hair may help predict risk of mental illness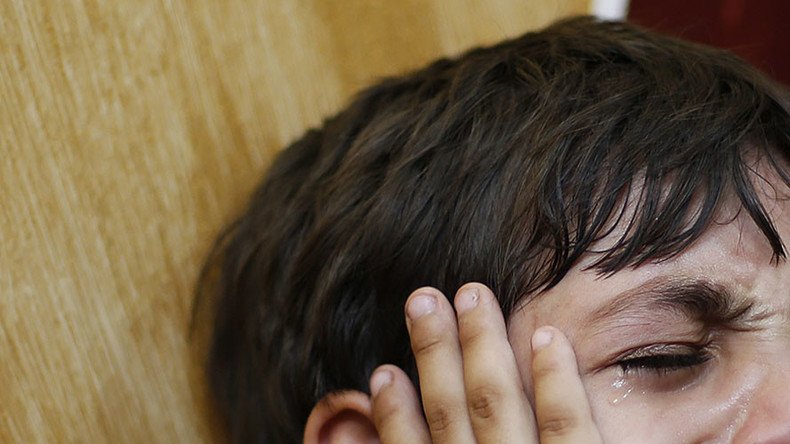 Aussie researchers have found that the number and types of traumatic events experienced by kids earlier in childhood – such as an injury, severe illness and death in the family – correlate with the levels of the "stress hormone" cortisol in their hair.
Researchers from the University of Melbourne studied the cortisol levels of 70 nine-year-old children living in and around Melbourne. They recorded these levels from scalp hair to determine their total cortisol output over a period of months.
Results from the study suggest hair cortisol concentrations (HCC) are "positively associated with the experience of lifetime trauma in community-based children, and may therefore have potential as a biomarker of lifetime stressor/trauma exposure in children."
These results demonstrate for the first time an association with lifetime exposure to traumatic experiences in children, the researchers said. Hair cortisol levels may serve as a reliable marker of trauma exposure in children and indicate those at risk of developing psychosocial and behavioral problems.
Notably, male children in the current study demonstrated nearly double the concentrations of HCC than females. But due to the decision not to collect samples from children with short hair, the current findings are based on only 14 males. Researchers say the sample size was therefore too small to adequately test this relationship.
"Childhood is an imperative and sensitive period of development, and when things go wrong it can have lifelong consequences, not just on mental health, but also on general health," main author of the study and a fellow in child and adolescent mental health at the University of Melbourne, Dr Julian Simmons, told the Guardian.
"What's less commonly understood is that beyond poor mental health, it can also be associated with the development of other illnesses such as diabetes, obesity and cholesterol issues, because cortisol is also central to glucose availability, blood pressure and immune function, so identifying these children is important."
READ MORE: Major neurological breakthrough in autism could change treatment
Cortisol levels fluctuate during the day: they rise during the early morning hours and drop very low in the evening. They are most commonly assessed via saliva, urine or blood tests, but are difficult to ascertain accurately.
"However, hair samples are not only easier to obtain, but provide us with a picture of total cortisol throughout the system across many months rather than just at a point in time," Simmons said.
"Looking at hair tells us new things," he summed up.
You can share this story on social media: