Allergies could increase chances of kids suffering from anxiety & depression – study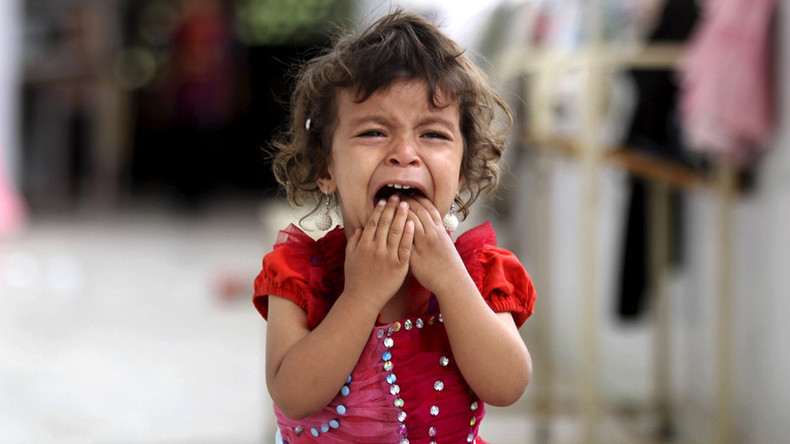 Children who develop allergies could be set for more problems later on in life, according to a new study. Research shows that the more allergies a child acquires, the likelihood of behavioral problems, such as anxiety or depression, increases.
The research looked at a total of 546 children who had skin tests up to the age of seven. The scientists were looking for signs of sneezing, itchy eyes and other signs of allergies appearing.
"I think the surprising finding for us was that allergic rhinitis has the strongest association with abnormal anxiety/depression/internalizing scores compared to other allergic diseases," said lead author Dr. Maya K. Nanda, of the division of Asthma, Allergy, and Immunology, at Children's Mercy Hospital in Kansas City, Missouri, as cited by Reuters.
The team found that children who had symptoms associated with an allergy at the age of four were more likely to have a greater chance of developing anxiety or depression when they were seven.
"This study can't prove causation. It only describes a significant association between these disorders, however we have hypotheses on why these diseases are associated," Nanda said.
Nanda mentioned that earlier studies had shown a link between allergies and anxiety disorders such as panic attacks or generalized anxiety disorders.
"We think this study calls for better screening by pediatricians, allergists, and parents of children with allergic disease," she said. "Too often in my clinic I see allergic children with clinical anxiety (or) depressive symptoms; however, they are receiving no care for these conditions."
"We don't know how treatment for allergic diseases may effect or change the risk for internalizing disorders and we hope to study this in the future," Nanda said.
Nanda also noted that the allergic diseases could also trigger maladaptive behaviors or emotions. However, other studies have shown that remedies given to treat the allergies could also have an adverse effect, by causing the production of other substances that control parts of the brain, which are used to control emotions.