Saudi executions are 'domestic' issue says Erdogan after uproar in Middle East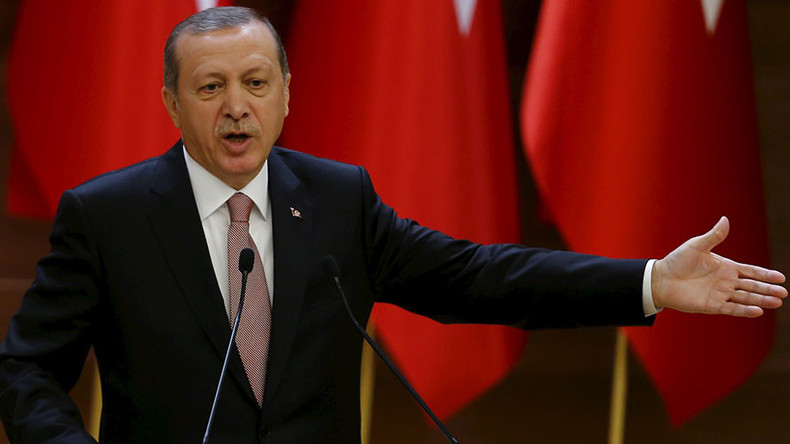 Saudi executions are a domestic issue said Turkish President Tayyip Erdogan. His comments followed a huge furor in the Middle East over the capital punishment of 47 people, including a leading Shiite cleric, Sheikh Al-Nimr.
"The executions in Saudi Arabia are an internal legal matter. Whether you approve or not of the decision is a separate issue, executions in Saudi Arabia are a matter of domestic law," Erdogan said.
The president added that those who keep silent about the victims in Syria's civil war were now causing uproar over the execution of one person in Saudi Arabia. He was apparently referring to the deceased cleric.
READ MORE: Erdogan cites Hitler's Germany as example of effective presidential system
Riyadh and Ankara share a similar stance – both pushing for the removal of Syrian President Bashar Assad from power. Also the ties between the two nations have improved since King Salman acceded to the throne in January, as the new Saudi ruler has been seeking Sunni allies to counter the monarchy's main geopolitical rival – Iran, a Shia Muslim country.
Turkey is also a member of the 34-nation Islamic military alliance, which was announced by Saudi Arabia earlier in December.
Shiite Muslims across the Gulf region reacted with disgust and condemnation after Saudi Arabia executed a leading Shiite cleric, Sheikh Al-Nimr. He was among 47 prisoners beheaded or shot by firing squad across Saudi Arabia on Saturday – the largest number of individuals executed in the Gulf kingdom in a single day since 1980.
Following the executions, protests were held in Iran, Iraq and Bahrain. On Saturday, Iranian protesters set the Saudi embassy in Tehran on fire. Protesters also attacked the Saudi consulate in the city of Mashhad in northwestern Iran, with police intervening after rocks and Molotov cocktails were thrown at the building.
Although the Iranian authorities condemned the attack on the Saudi embassy and arrested at least 40 people, several Gulf States, including Saudi Arabia, Bahrain and Sudan, cut off diplomatic ties with Tehran, while the United Arab Emirates said it was reducing the number of Iranian diplomats in the country. Kuwait also recalled its ambassador to Tehran, following the Islamic Republic's rift with Saudi Arabia.
You can share this story on social media: