God a terrorist? Vatican newspaper slams Charlie Hebdo cover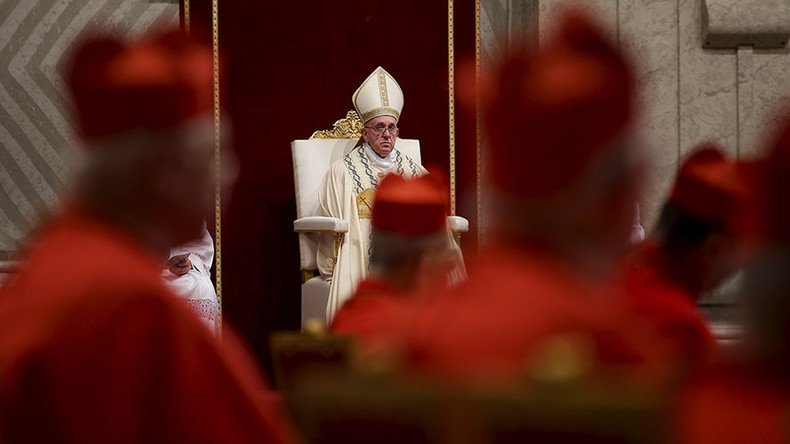 A Vatican newspaper has criticised the latest cover of the French satirical magazine Charlie Hebdo which depicts God as a terrorist carrying a gun, accusing it of hurting believers and "manipulating" faith.
On Wednesday, L'Osservatore Romano newspaper said Charlie Hebdo's cover was "using God to justify hatred" while showing "genuine blasphemy".
Cartoonist Laurent "Riss" Sourisseau drew the controversial cover which shows Christian God wielding a gun and running away with blood on his clothes, accompanied by the words "One year on, the assassin still runs free".
The latest edition of the magazine marks one year since the Kouachi brothers attacked the magazine's Paris headquarters, killing 12 people.
READ MORE: Charlie Hebdo publishes special edition 1 year after deadly attacks
The Vatican said treatment of this kind towards religion was "not new" and described the cover as "painful".
"Behind the deceptive flag of an uncompromising secularism, the French weekly once again forgets what religious leaders of every faith have been urging for ages - to reject violence in the name of religion and that using God to justify hatred is a genuine blasphemy," the newspaper article read, adding Charlie Hebdo"does not want to recognize or respect believers' faith in God, regardless of their religion".
After the attacks last year Pope Francis called the killings an aberration, but said of Charlie Hebdo that "one cannot make fun of faith" and that there was a limit to freedom of expression.
You can share this story on social media: