Blasts, gunfire target Indian consulate in northern Afghanistan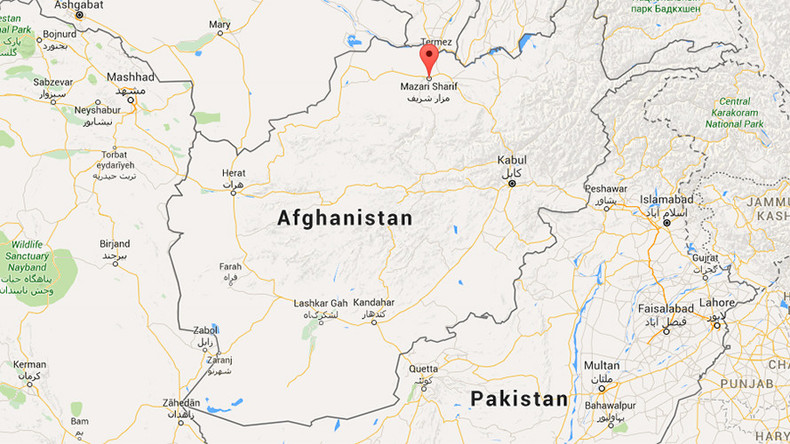 Unidentified gunmen have attempted to break in into the Indian consulate in the Afghan city of Mazar-i-Sharif, a governor's spokesman said, as cited by Reuters. Numerous reports say blasts and gunshots have been heard at the scene.
Richard Danziger of the International Organization for Migration wrote on Twitter that he heard two explosions in succession in the city.
Two explosions in succession in Mazar. Sirens and some gunshots. Don't know where

— Richard Danziger (@RDanzigerIOM) January 3, 2016
Two attackers have been killed by Afghan forces, India's Times Now reported, adding that all personnel at the consulate are safe.
"Everybody is safe," NDTV quoted Consul General at the consulate, B Sarkar, as saying. The mission in the northern Afghan city is manned by three Indian personnel.
The shooting lasted for about 20 minutes, Sarkar added. "They shot from some an adjacent building, but nobody could enter the consulate."
No one has claimed responsibility for the attack yet.
Indian news channel ABP News reported that initially four attackers had attempted to enter the consulate. However, two of the assailants were immediately killed by Afghan forces. The remaining two managed to escape to the near-by building and have been firing at the Afghan troops ever since.
"Right now our security forces are fighting them," Muneer Ahmad Farhad, a spokesman for the Balkh province governor, told Reuters.
Meanwhile, an Indian official told Reuters that he was not certain if the Indian consulate was the target of the assailants. "Details are very sketchy at this point in time," he added.
The shooting began shortly after a regional soccer match, where India beat Afghanistan in the final.
The latest incident comes as India's Prime Minister Narendra Modi and his Pakistani counterpart, Nawaz Sharif, are working on reducing tensions and increase stability in the region.
To boost these efforts, Modi visited Kabul, Afghanistan and Islamabad, Pakistan in December.
You can share this story on social media: