Coulda been a contender: MMA fighters knocking themselves out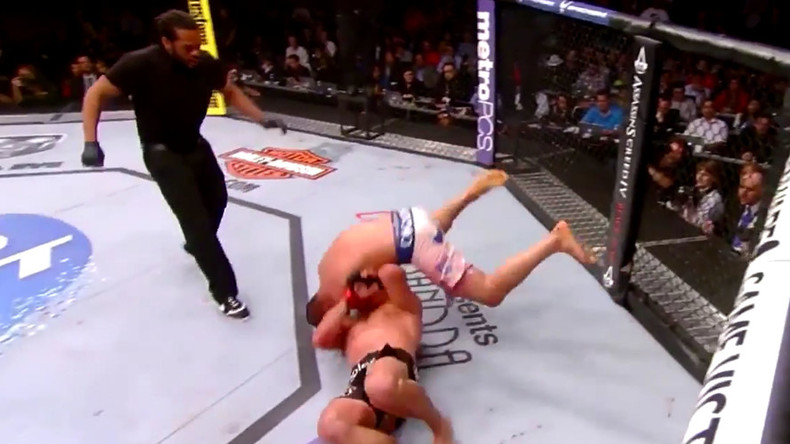 MMA fighters can always expect a bit of pain when they enter the octagon but it's rare to see trained athletes take a beating from themselves.
The 5th Round, which provides Mixed Martial Arts highlights, has posted a compilation of competitors losing in the "most embarrassing" of ways - by knocking themselves out.
Watch as these MMA fighters attempt spinning kicks, chokes and take-downs only to see victory slip through their fingers as things fade to black.
In one particularly freak incident, former UFC heavyweight champion Junior Dos Santos is seen trying to choke Cain Velasquez before accidentally crashing face first into the canvas. Ouch.
You can share this story on social media: