2015 deadliest year for migrants crossing Mediterranean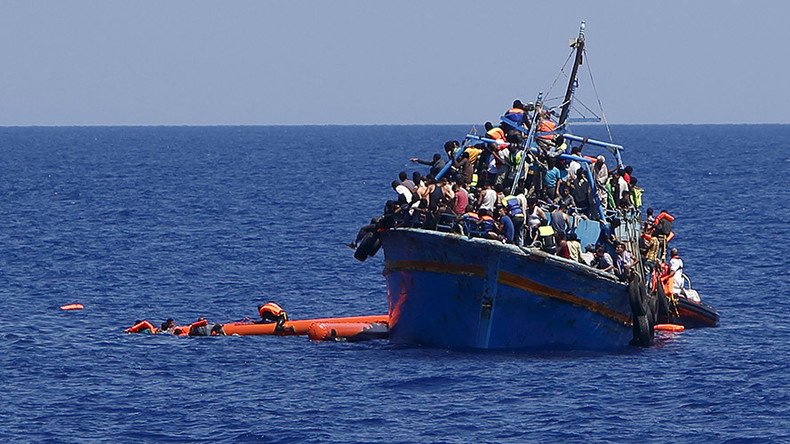 Last year saw more than 3,770 migrants and refugees lose their lives in the Mediterranean as they made the perilous journey from North Africa to Europe.
Most of those deaths occurred along a dangerous central Mediterranean route used by smugglers operating out of Libya, according to the International Organization for Migration (IOM).
Five hundred more people died last year as compared to 2014 when 3,270 deaths were recorded.
April saw the highest number of fatalities when nearly 1,250 migrants perished.
Some 800 of these were on board an overcrowded ship that capsized off the Libyan coast, with only 28 people on board survived, according to IOM.
READ MORE: Hundreds feared dead as boat carrying over 900 migrants capsizes off Libya
Worldwide, an estimated 5,350 migrants died in 2015 up from 5,017 in 2014, according to the Geneva-based organization.
The record numbers of people dying in an effort to flee conflict and acute poverty are "shocking and inexcusable," said IOM Director General William Lacy Swing in a statement.
"Throughout the year, we have been reminded that much of human mobility is not voluntary," he said.
"Tragically we have seen so many who felt they had no option, but to leave their beloved homelands and were lost at sea, in the deserts or trapped in the back of lorries they had hoped would carry them to a safer and better life."
When the body of Syrian toddler Alan Kurdi washed up on a beach in Turkey, the photo sparked widespread outrage and a new interest in the global refugee crisis.
Alan's father, Abdullah, delivered an alternative Christmas Day message last week on British television in response to the Queen of England's annual address.
READ MORE: Gruesome photo of drowned toddler's body on Turkey beach fuels refugee debate (GRAPHIC)
This is the third year the IOM Missing Migrants Project has used media reports and government data among its sources to track deaths of migrants along the world's migratory routes.
IOM said the Mediterranean was the most deadly region for migrants, followed by Southeast Asia, mostly the Bay of Bengal, Andaman Sea, Malaysia and Thailand, where at least 800 people died in 2015, it said.
In Mexico and along the US-Mexico border, at least 330 deaths were recorded.
You can share this story on social media: