ISIS claims responsibility for attack on tourists at ancient fortress in Russia's Dagestan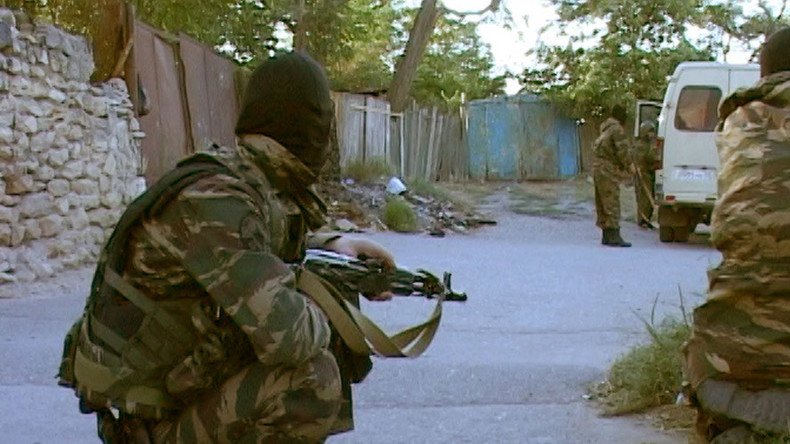 Islamic State has claimed responsibility for Tuesday's attack on a group of tourists visiting a fortress in Russia's North Caucasus republic of Dagestan, the US-based SITE Intelligence Group reported. Police have not confirmed there is a link to ISIS.
The attack in Derbent left one person dead and 10 injured Tuesday night.
The attack occurred when as many as 20 tourists were on a panoramic terrace of the ancient Naryn-Kala fortress, which houses Russia's oldest mosque and madrasa (Islamic religious school).
The person killed was a warrant officer with the FSB (the Russian Federal Security Service). One of those injured was a member of the Russian border service from the city of Bryansk.
According to the message, attributed to Islamic State (IS, formerly ISIS/ISIL) terrorist group and made public by SITE, a group monitoring jihadist threat and propaganda, the militants boasted about being able to attack Russian security service employees.
A spokesman for Dagestan's Investigative Committee, Rasul Temirbekov, declined to confirm an ISIS connection in the attack when asked to comment by RT, but said that according to one of the most likely theories, the violence was committed by "militants, some of whom had been allegedly fighting in Syria."
Police found 67 cartridges of various caliber bullets at the scene of the attack. According to investigators, the assailants fired from a nearby forest.
The security agencies have uncovered the identity of those wanted in connection with the shooting.
"According to initial reports, three gunmen from a Derbent group were responsible, including its leader Abutdin Khanmagomedov. This is the same group that in the middle of December shot at fire trucks, when three members of the emergency services were shot at," a local security officer told RIA.
You can share this story on social media: