1 killed, 10 injured in attack on tourists at ancient fortress in Russia's Dagestan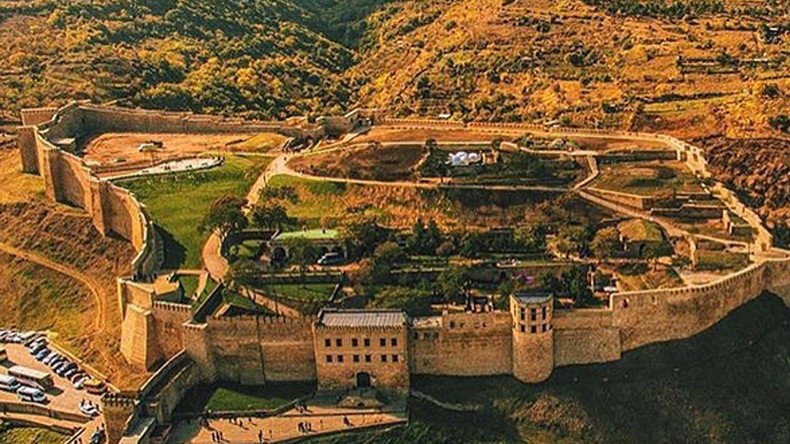 A group of tourists on a visit to the Naryn-Kala fortress in Derbent, a city in Russia's North Caucasus republic of Dagestan, were shot Tuesday night by unknown gunmen. The attack left one person dead and 10 injured.
The attack occurred when 20 tourists were on a panoramic terrace of the ancient fortress.
Media cited local police as saying that the gunmen aimed at the tourists' flashing cameras to make sure they hit people. Eleven people were wounded and taken to the hospital, where one of them died.
The person killed was a warrant officer with the FSB (Federal Security Service). His body has been sent to the city of Samara, a source within the agency, told TASS. One of those injured in the attack was a member of the Russian border service from the city of Bryansk.
The security agencies have uncovered the identity of those wanted in connection with the shooting. They say a local group was responsible, headed by Abutdin Khanmagomedov, RIA reports, citing a local security officer.
"According to initial reports, three gunmen from a Derbent group were responsible, including its leader Abutdin Khanmagomedov. This is the same group that in the middle of December shot at fire trucks, when three members of the emergency services were shot at," the source added.
Police found 67 cartridges of various caliber bullets at the scene of the attack. According to investigators, the attackers fired from a nearby forest.
The Nary-Kala fortress in Derbent dates back to the 8th century AD. It houses Russia's oldest mosque and madrasa, or Islamic religious school. Russian troops took control of the fortress in 1796, during a war between Russia and Persia.
You can share this story on social media: