Nostalgia in Germany as Deutschmark 'briefly' set to come back into circulation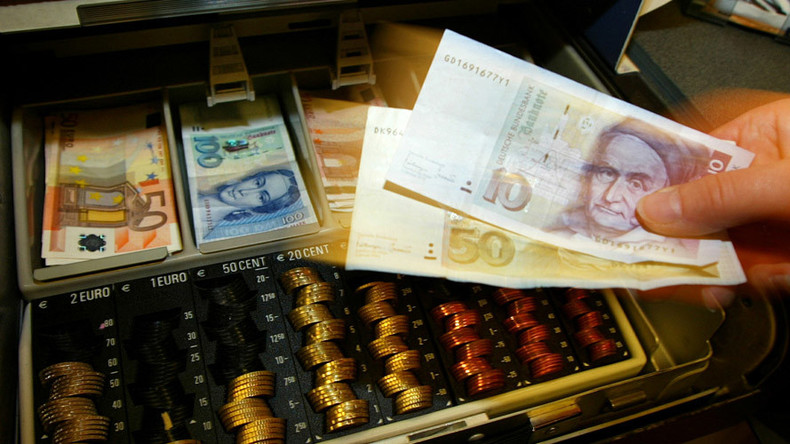 German shoppers will be able to take a step back in time in 2016, with a supermarket chain saying it will accept Deutschmarks. The drive by the retailer Kaufland is aimed at giving people the chance to get rid of the old currency that might be lying around.
The Deutschmark may have been out of circulation for 14 years, but from January 4 until January 30 people in Germany can spend marks and pfennigs to their hearts' content at the retail giant. To get into the swing of things, Kaufland will be launching a brand of retro products including shampoo, detergent and coffee, all with a 1960s theme.
Despite feelings of nostalgia, there is another reason for Kaufland launching the initiative. Germans are believed to be hoarding an estimated 12.9 billion Deutschmarks (€6.6 billion), while a poll by YouGov in November found that 54 percent of those living in the country have the old currency lying at home.
The products on sale will be based on the original exchange rate set of €1 to 1.95 Deutschmarks, which has remained unchanged since the currency went out of circulation in February 2002.
However, the supermarket chain may have difficulty in getting Germans to hand over their beloved marks.
According to a poll conducted by the Emnid Institute for Postbank in December 2014, 74 percent of Germans with Deutschmarks in their pocket see a sentimental value in them. Some 24 percent keep part of their savings in the old currency, while 22 percent simply forgot to convert their assets, the poll showed.