RT talks to Syrians rescued from Al-Nusra-besieged Shiite villages after UN swap (EXCLUSIVE)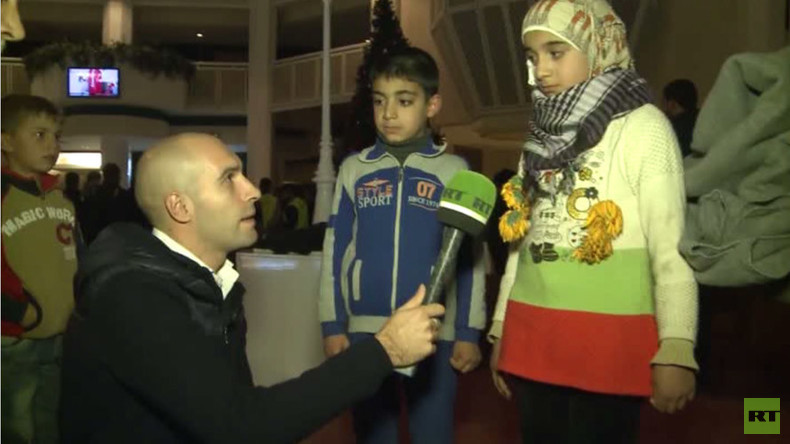 The New Year might finally bring some respite for a group of Shiite Syrians, who have found safety in Damascus under a UN-brokered deal. RT's Murad Gazdiev spoke to some of the families, learning of the atrocities they faced over the last few years.
The last two years have been brutal for Shiites living in the north of Syria. Sunni radicals, especially the Al-Nusra Front, have made their lives a living hell. However, some 300 families got lucky, as they were able to escape the conflict and arrive in the Syrian capital. A deal, which the UN helped to organize, allowed civilians and wounded fighters from opposing sides to leave the war-torn area.
The horrors of war can be seen everywhere – from children having been hit by shrapnel, to the internal hurt that the conflict has brought.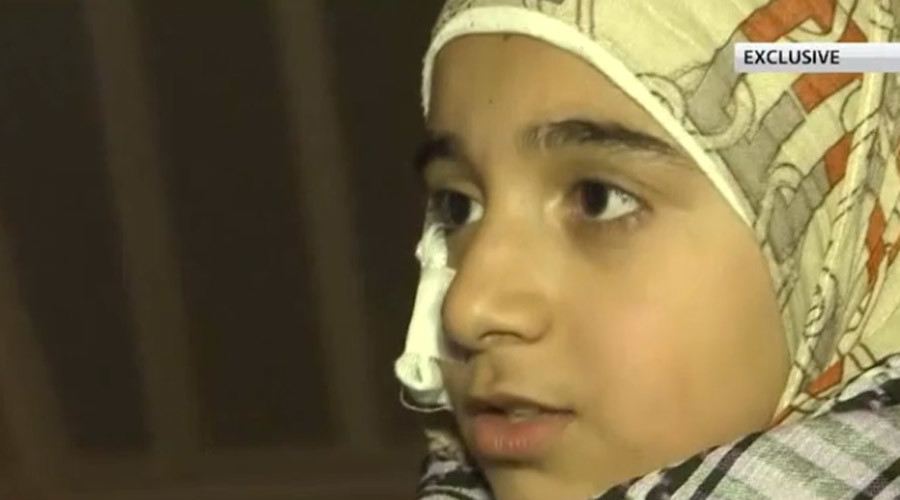 "I was playing on the roof and a shell hit me," said a young girl, who had her right cheek covered in bandages. "A bit of shrapnel hit my head."
"Two of my brothers were killed by shell fire. We spent so much time in the basements; they had to shut the school. If we tried to leave the village, Al-Nusra would shoot you," said a young boy, speaking to RT's Murad Gazdiev.
READ MORE: Rebels, Shiite civilians swapped in Syria with UN's blessing

The Al-Nusra Front is mentioned by many families due to their brutality and belief in sectarianism. Those now safe in Damascus spoke of the horrors of having to live in proximity with the jihadist extremists.
"The Al-Nusra Front and their Army of Conquest have villages surrounded. They hate us just because we are of a different faith," a woman told Gazdiev.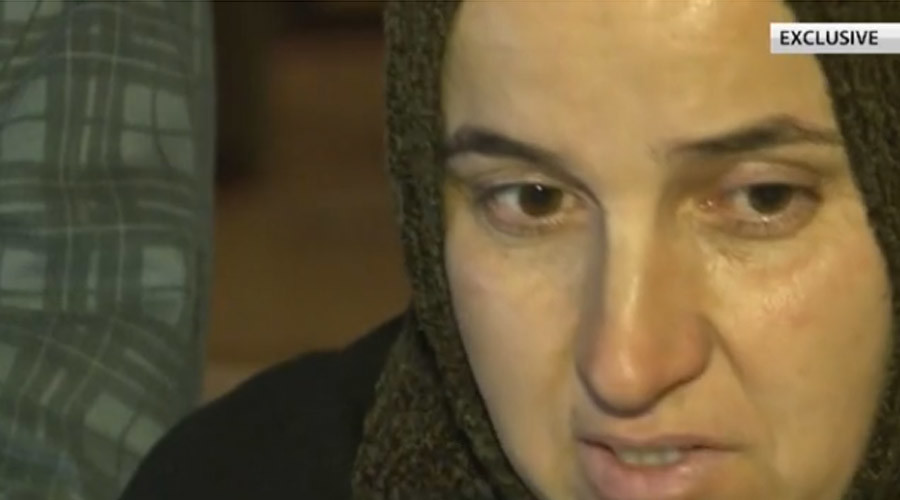 Aside from the grief of losing loved ones, the rescued families, who came from Shiite towns in a rebel-held area in Idlib province, faced a daily struggle to survive. Food was scarce, while medicines were almost non-existent.
"We lived off the land and the Syrian Air Force sometimes dropped us food," the woman added.
"We did not have bread or flour. We went out and picked whatever we could find and ate it," two young girls said, speaking of the hardships they had to face.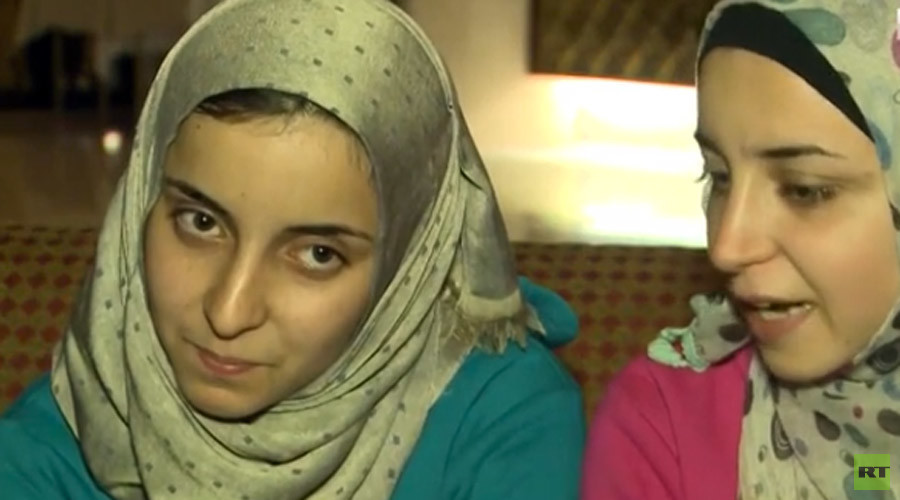 There is a sense of massive relief amongst those who have received sanctuary in Damascus as part of a deal brokered by Iran and Turkey in September. However, there is also a sense of guilty and worry for those who were not so lucky.
"Thank you to whoever organized this, but I feel sorry because so many people stayed behind. I hope my friends managed to leave, too," the two girls added.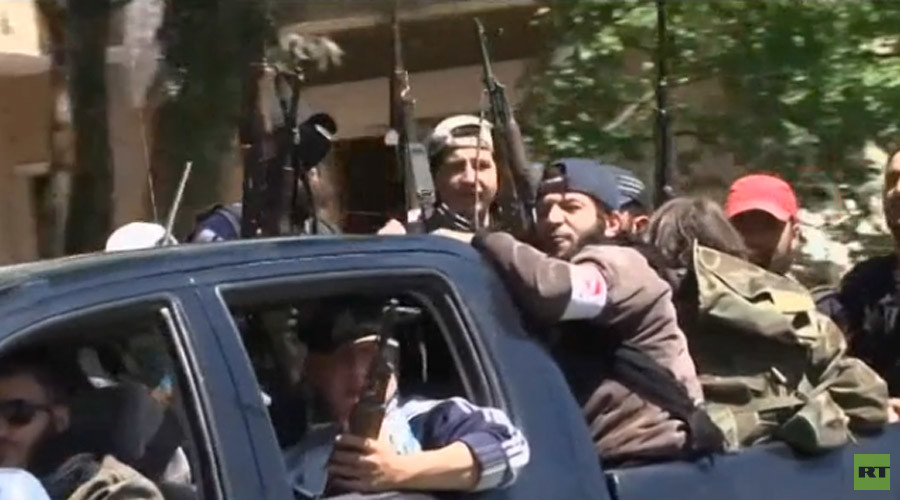 The youngsters were in for another surprise. Their grandfather Mustafa had managed to previously escape to the Syrian capital. However, until their reunion, he did not know whether his granddaughters were still alive.
Struggling to hold back the tears, he told Murad of his jubilation, but also worries for his son who is still missing.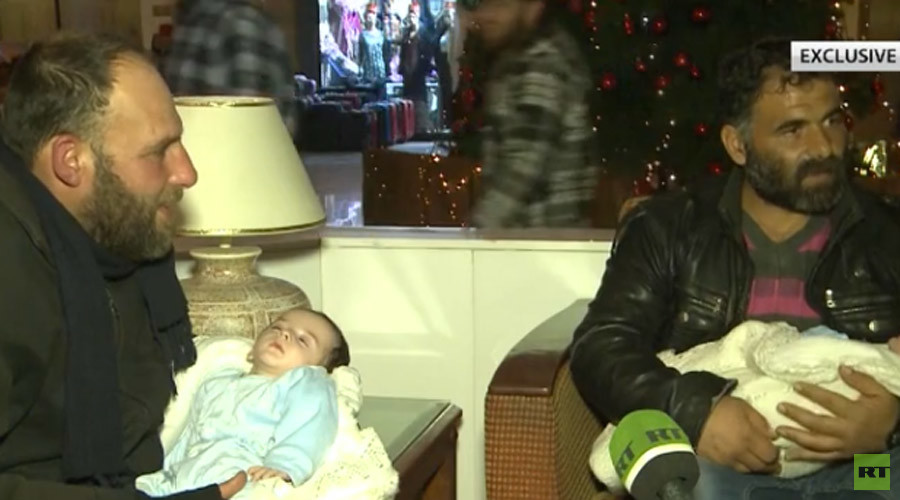 While some of the injured men are happy to have escaped the conflict zone, there is a sense of regret that they are unable to help their fellow Shiites battle against the Sunni extremists. Holding a young baby, Bilal Hamzi, who suffered severe back injuries from an anti-tank missile, spoke of the community's determination to overcome the jihadists.
"We will win because our cause is just," he said. "We are fighting Afghans, Turks and Chechens. It used to be that no one was judged by your religion in Syria."