Rebels, Shiite civilians swapped in Syria with UN's blessing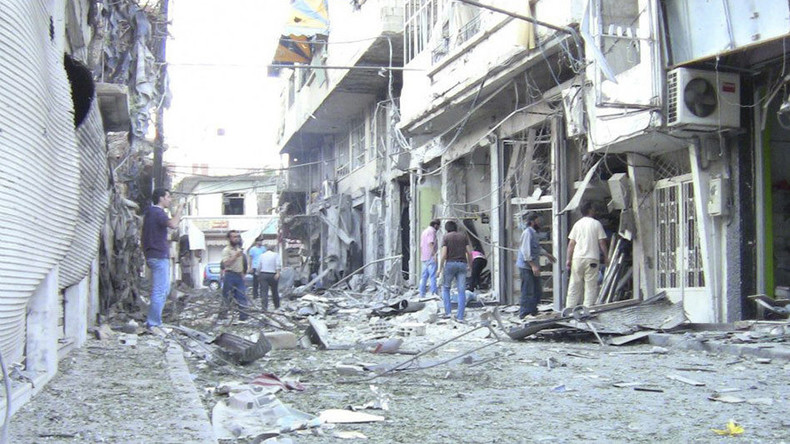 A UN-brokered deal to simultaneously evacuate rebel fighters from a town in Syria near the Lebanese border and families trapped in two Shiite towns in the north is set to go into motion on Monday, days after a similar deal fell through.
The fighters would travel from the town of Zabadani to Beirut Airport and travel to Turkey, a source close to negotiations told Reuters. Simultaneously around 300 families from two besieged towns in a rebel-held area in Idlib province would go to Turkey and fly to Beirut from there.
The deal is one of several negotiated by the UN for local ceasefires and swaps between various parties fighting in Syria. Ceasefires in Zabadani and the two Shiite towns were brokered by Iran and Turkey in September.
Earlier last weekend, a similar deal to evacuate some 2,000 Islamic State (IS, formerly ISIS/ISIL) fighters and their families and other militant groups trapped in a Damascus suburb fell through after safe passage given to them by a rebel group was revoked.
Read more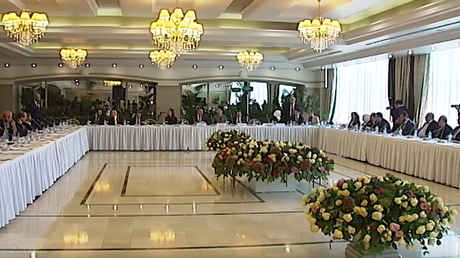 The fighters were expected to be brought by buses to the IS stronghold of Raqqa, but the arrangement collapsed after the leader of Jaysh al Islam, Zahran Alloush, through whose territory the convoy was due to travel, was killed in an airstrike on Friday, reported Hezbollah's Manar TV station.
If it went through, the deal would have helped Damascus secure the capital from Islamist attacks and allowed them to seize some heavy weapons from the fighters.
READ MORE: Top Syrian rebel leader Zahran Alloush killed in airstrike in Damascus suburb
Another deal allowed fighters and their families to evacuate from the last rebel-held area in Homs earlier this month.
UN-brokered local ceasefires and swaps are meant to be a stepping stone for a more permanent solution, which would curb violence in Syria and lead to a political transition in the country. The four-year conflict in Syria has claimed an estimated 250,000 lives and made millions refugees.