Nepal rebuilds with quake-proof Japanese designs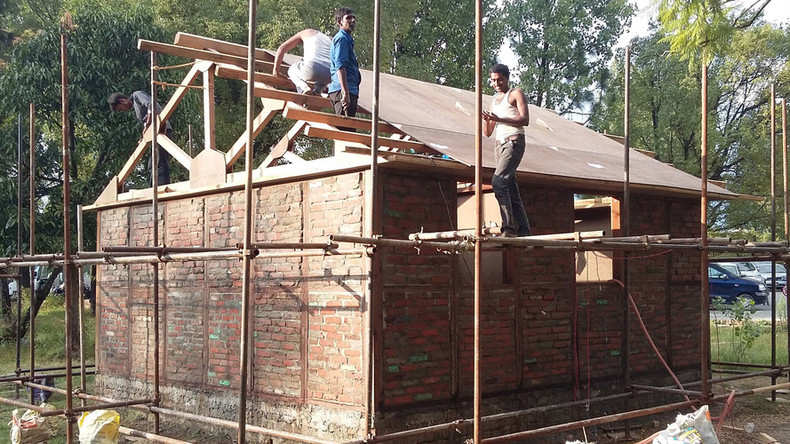 A Japanese architect is rebuilding Nepal using earthquake-proof designs. After two earthquakes devastated areas of Nepal in April and May, killing 9,000, people were concerned that houses that were rebuilt could be destroyed by another earthquake.
Shigeru Ban is a respected Japanese architect known for putting his skills to use on humanitarian projects. Ban built paper shelters in Haiti after the earthquake in 2010, and in the Philippines after the typhoon in 2013.
Now, he has come up with a solution to Nepal's problem. Ban says his new houses are built to meet Japan's earthquake standards.
The housing project uses timber door frames that are joined together and reinforced with plywood. They are then filled with brick rubble. The roof is covered with plastic sheets and is then thatched.
The simple construction method allows for people to inhabit the homes as soon as possible. The wooden frames can be filled with bricks at a later stage by the people who live there.
Ban aims to build 30 homes in Phatakshila in the Sindhupalchok district in central Nepal.
"I'm hoping people will copy my design. If we make 20, some other NGO might make more. I'm encouraging people to copy my ideas. No copyrights," Ban told Reuters.
Ban built shelters for Rwandan refugees using paper-tubes in 1994 and in Sri Lanka following the 2004 tsunami. He focuses on reusing materials in order to build sustainably.
Ban often uses cardboard tubes as they are available, recyclable and can be water and fire-proofed.
"The strength of the building itself has nothing to do with the strength of the material. Even a concrete building can be destroyed by an earthquake very easily, but a building made of paper sometimes cannot be destroyed by the earthquake," he said.
Ban won the Pritzker Prize in 2014, architecture's highest award.