Belgian prosecutors arrest 2 people suspected of plotting NYE attacks in Brussels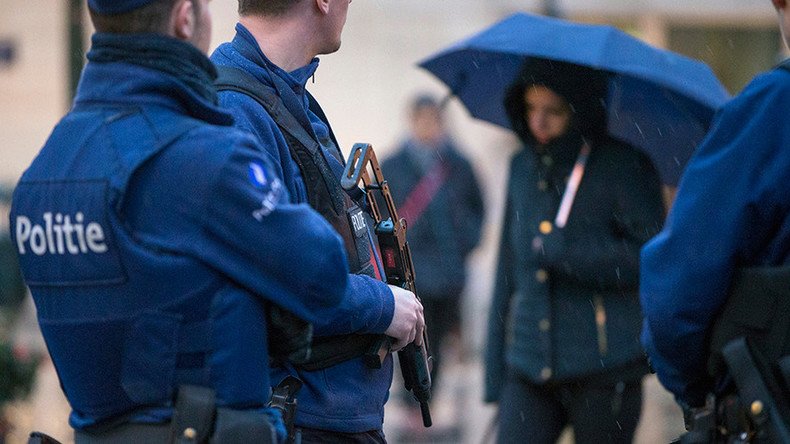 Two people have been arrested by Belgian authorities on suspicion of plotting terrorist attacks in "emblematic places" in Brussels on New Year's Eve, Belgium's federal prosecutor said.
The police anti-terrorist raid took place in Brussels, eastern Liège province and in Flemish-speaking Brabant, central Belgium, on Sunday and Monday.
READ MORE: Molenbeek mayor had 'detailed list of Paris terrorists' 1 month prior to attacks
Six people were detained during the operation. Four were later released.
Two of the suspects were arrested. According to prosecutors, they did not have a direct connection with the Paris attacks in November that killed 130 people.
According to prosecutors, police found military clothing and Islamic State propaganda material during the search of suspects' homes. However, no weapons or explosives were found.
"Our investigation revealed serious threats of an attack on symbolic places in Brussels during the celebrations for New Year's Eve," Belgian prosecutors said in a statement.
Earlier, the Dutch-language Nieuwsblad newspaper reported that police fear that the attacks might take place near Grand Place, the central square of Brussels. which attracts scores of tourists every day.
READ MORE: Belgian police hunt for two new suspects in Paris attacks
Belgium has been on high alert in recent months. Brussels, especially its troubled Molenbeek neighborhood, has been at the center of an investigation into the Paris attacks, as several of the assailants came from Belgium, and one of the suspected attackers is believed to have returned there.
You can share this story on social media: