Belgian police hunt for two new suspects in Paris attacks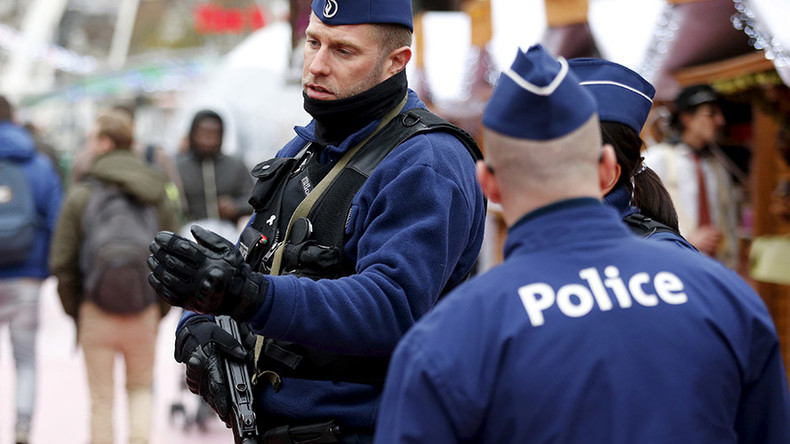 Belgian police have released pictures of two new suspects linked to November's terrorist attacks in Paris, who allegedly aided one of the organizers, Salah Abdeslam. The suspects are "armed and dangerous," according to police.
The new suspects remain "unidentified," as they used fake ID cards bearing the names of Belgian citizens – Samir Bouzid and Soufiane Kayal – the Belgian federal prosecutor's office says.
Kayal's card was used to rent a house in the southern Belgian town of Auvelais that was raided by police on November 26, two weeks after Paris attacks.
Bouzid card was used four days after the terrorist acts to transfer €750 ($817) to a Western Union office in Brussels for Hasna Boulahcen, a cousin and accomplice of one of the attack organizers, Abdelhamid Abaaoud, AFP reports. Both Boulahcen and Abaaoud were killed in a police raid on a flat in the Paris suburb of Saint-Denis on November 18, alongside a third person, who is still unidentified.
According to the police statement, Kayal and Bouzid were also traveling with Salah Abdeslam in Hungary in September, as they were accompanying him when he was stopped by police at the Hungarian-Austrian border on September 9. Hungarian officials said earlier that Abdeslam recruited the two young men, who were refusing to register in Hungary, at Budapset's main train station. He then apparently left the country with them.
Belgian police now say they have information that Abdeslam travelled to Hungary at least twice using a rented car. Belgian authorities have asked citizens for help in the hunt for the two new suspects.
Read more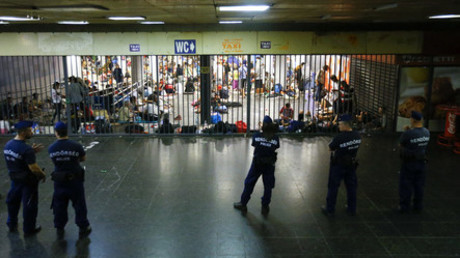 "The federal prosecutor's office and the investigating judge wish to appeal to the public again to look out for two more suspects the investigators are actively searching for," the Belgian federal prosecutor's office said in a statement.
However, Belgian police warned citizens in a separate statement that the two men are "armed and dangerous," asking them not to approach the fugitives.
"Anyone who sees those men is asked not to undertake any initiative and to contact immediately the police," the Belgian law enforcement said, as quoted by the Wall Street Journal.
Apart from the new suspects, police are still searching for Salah Abdeslam, who remains a key suspecte, as well as Mohamed Abrini, who is suspected of driving Abdeslam to Paris just before the attacks.
Meanwhile, two more people have been arrested in Belgium for involvement in the Paris atrocities. "Two other suspects have been charged... in the framework of the Paris attacks," a spokesman for the federal prosecutor's office told AFP on Thursday, adding that they had been detained on Sunday.
One of these is a French citizen, Samir Z., 20, who had attempted to fly to Morocco but was held for questioning at a Belgian airport. The other suspect is a Belgian, Pierre N., 28, who was arrested in the Brussels district of Molenbeek, Flemish VRT TV channel reported.
The total number of suspects charged with being involved in the Paris attacks has risen to eight. The other detained suspects include Mohammed Amri and Hamza Attou, who are suspected of driving Abdeslam back to Belgium after the attacks, and Ali Oulkadi, who allegedly drove key suspects around Brussels, France24 reports.
Another suspect is Lazez Abraimi, in whose car police found two handguns and traces of blood. One more suspect remains unidentified, although some media have reported that his name is Abdeilah Chouaa.
Mohamed Bakkali, the owner of the house in Auvelais that was rented with Kayal's card and used by the terrorists as a hideout, was charged with "terrorist murder and with participating in the activities of a terrorist group" on November 27, France24 reports.