Boko Haram deploys dozens of suicide bombers in Maiduguri raid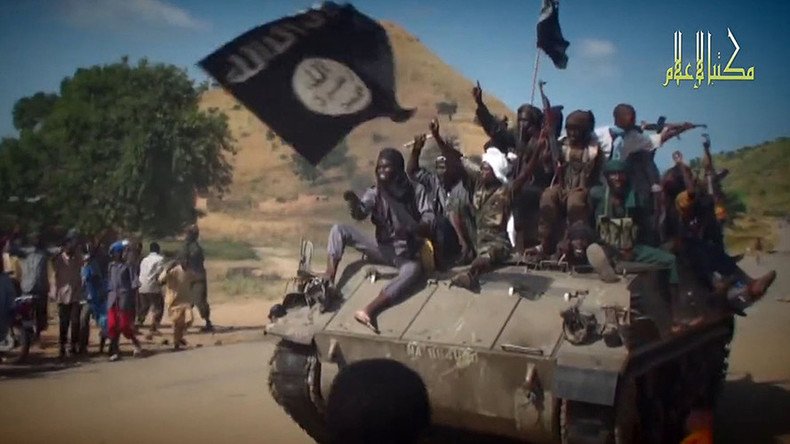 At least 15, and potentially many more people were killed in the city of Maiduguri on Sunday, where Boko Haram militants used multiple suicide bombers and rocket-propelled grenades in an assault.
Nigerian troops said they intercepted 10 suicide bombers, but at least two others managed to inflict damage during the raid.
The radical Islamist militants fired indiscriminately from the back of three trucks as their attack went through the village of Dawari on the outskirts of Maiduguri, AP reported. The village chief, together with 10 of his children and others were killed, residents told the agency.
The area is close to a major military base, the Giwa barracks, which Boko Haram raided in January 2014 freeing hundreds of detainees.
The attack is the second in three days, coming after the Christmas Friday raid by Boko Haram on the Kimba village in Borno state, which left at least 14 residents dead and their homes destroyed.
The militant attacks came on the same day that Nigerian President Muhammadu Buhari declared the government has "technically" defeated the jihadists.
You can share this story on social media: