Europeans contradict themselves speaking in public & in private – Lavrov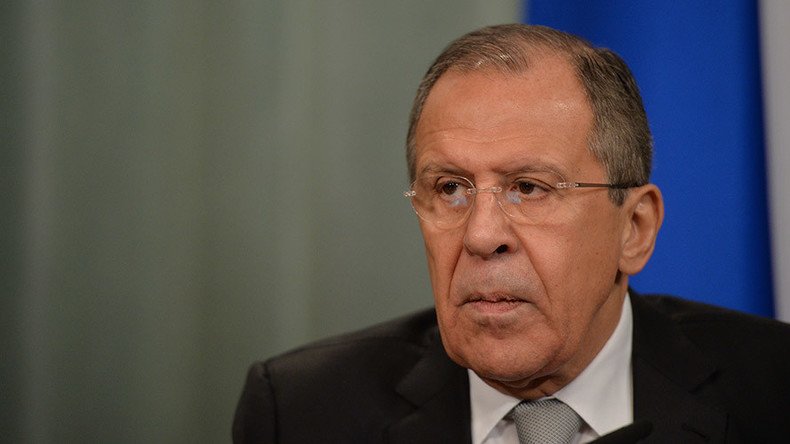 European politicians don't say publicly anything sensible about the standoff with Russia, which they do in private, Russian Foreign Minister Sergey Lavrov said.
"Sometimes the things they say from a podium contradict what they tell you in one-on-one talks, when nobody can overhear them," the minister told Zvezda TV channel. "Alone most of EU members tell me things I find quite sensible, said Lavorov: that it was wrong to confront Russia over Ukraine, which, in fact, fell victim to this European Union policy that forced it to chose between the two.
"They all say, let things quiet down a bit and we can go back to normal relations, the strategic partnership. But when they all gather together and speak in public, they just can't say those things," he said.
Lavrov said such ambiguity puzzles him and puts it doubt the wisdom and foresight of EU officials.
The European Union and Russia came into conflict over Ukraine's plan to open its market to European producers. Moscow warned this deal would leave Russia's free trade zone with Ukraine in jeopardy, as Moscow would have to protect its markets from European competition.
The warning made the government of President Victor Yanukovich pause the deal, a move that triggered mass public protests in Ukraine widely supported by European officials. The standoff escalated into violence and an armed coup in February 2013, which imposed an anti-Russian government in Kiev declaring integration with EU one of its primary goals.
The new authorities launched a military crackdown on its citizens in eastern Ukraine, who opposed the coup. Ukraine's economy plunged into a crisis, and social benefits were cut to secure loans from the International Monetary Fund. The country also de facto defaulted on its sovereign $3-billion debt to Russia. The free trade deal with the EU failed to boost Ukraine's exports to European nations and forced Russia to impose custom fees, as it had warned.
You can share this story on social media: