Air pollution & fog forces school shutdown in Bosnian capital (PHOTOS)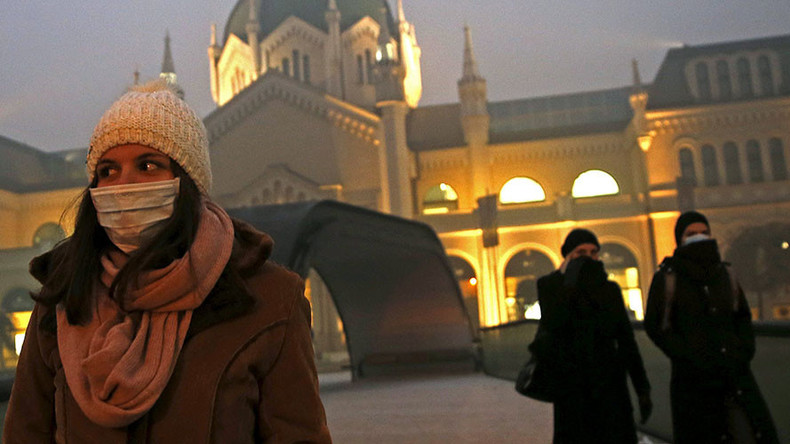 Sarajevo authorities have decided to close schools because of dangerous environmental situation caused by high air pollution mixed with thick fog. The foul weather also led to flight cancellations.
Schools in the Bosnian capital were closed after a month of foggy weather with just a couple of clear days. Most flights were also cancelled because of the foggy weather conditions a few days ago.
People were advised to stay at home and not leave without an urgent need. Volunteers are distributing face masks in the streets for those who go outside in spite of the warning.
Bosnian authorities say it is the longest period of foul weather in decades despite the fact that fog is a typical weather for Bosnia and Herzegovina in winter.
Sarajevo is not the only capital suffering from the air pollution. Last week, Iranian authorities ordered schools in Tehran closed because of the heavy smog. Earlier this month, Beijing issued a red pollution alert because of the air quality in the city.
READ MORE: Red alert! Beijing issues highest possible smog warning for very first time