'Disproportionate use': Knesset study shows 3,500 admin detainees in past decade not convicted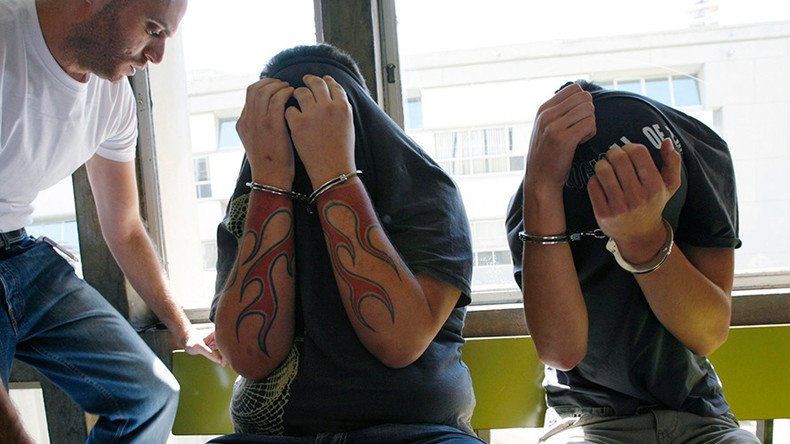 Israel has held 3,761 people in administrative detention over the past decade, according to research by the Knesset's state control committee. In some cases, the controversial policy was used more than once against the same person.
The study, conducted at the request of Israeli-Arab lawmaker Basel Ghattas, found that Israel exercised administrative detention 4,691 times on 3,761 people between January 1, 2005, and November 1, 2015.
However, only 252 people were found to have been indicted through administrative detention.
The study also spoke of recent figures, noting that as of November 1, four Jews and 398 non-Jews were being held in administrative detention. Thirty-four percent of those had been held between six months and a year at the time of the research.
Administrative detention, which allows suspects to be held without trial or charge for renewable periods of six months at a time, predates the establishment of Israel. It was first used by the British to arrest rebellious Palestinians without having to bring evidence against them. It is now typically applied on the order of Israeli military leaders, based on recommendations by Israeli intelligence.
The policy has been slammed by human rights advocates, as well as UN political affairs chief Jeffrey Feltman, who called for all detainees to be promptly charged or released. He noted that administrative detention is one of the major reasons that prisoners go on hunger strike in Israel.
One day after the study's release, the Knesset`s State Control Committee discussed administrative detentions in a session. During that discussion, Knesset member Zehava Gal-On that the process has become a "system of punishment, mainly towards Palestinians in the territories," according to a press release.
"This is a revolting method that has no place in a civilized country," she said, suggesting that the state comptroller examine the "sweeping, disproportionate use of administrative detention as a method of punishment."
Deputy Attorney General Raz Nizri disagreed, calling administrative detention a "necessity."
"In a reality where there is no other choice and the [detainee] endangers national security or the region's security – there is no choice," he said during the discussion.
Addressing the disproportionate number of Palestinians being held in administrative detention, Nizri said: "We do not make a distinction between Jewish terror and Arab terror, but you don`t have to conduct a study to know that most terror is Arab terror directed against Jews, and not the other way around."
You can share this story on social media: