Palestinian hunger-striker's detention suspension: 'Israel would prefer him to die outside jail'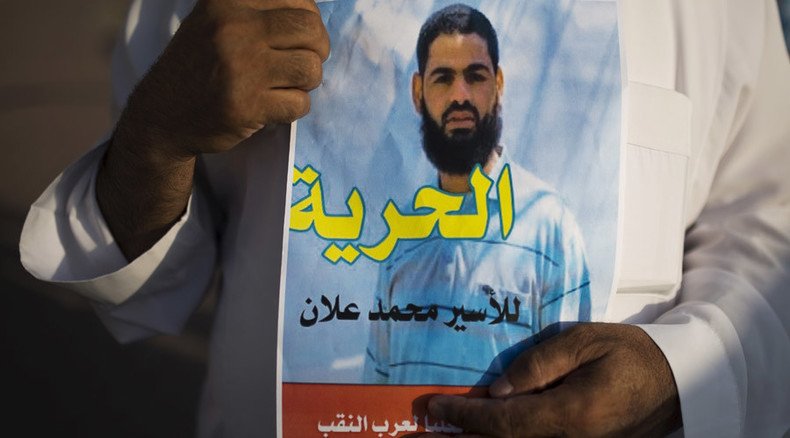 The Israeli High Court is a disgrace to international law as it only intervenes when a case begins to look really bad internationally as happened with a Palestinian detainee, who was on a hunger strike for 65 days, political analyst Norman Finkelstein told RT.
Israel's Supreme Court has suspended the detention of hunger-striking Palestinian lawyer Mohammed Allan.
RT: Allan's detention was suspended only after his brain injury, on the basis that he is no longer considered a threat. What is your take on that?
Norman Finkelstein: ... Allan is like the other 400 Palestinians held in Israeli jails without any charges, without any trial for sustained periods of time. In the case of Allan it's been 10 months. In the case of others it has been going on for years. There is a simple word in the English language when you lock up somebody in jail without charges or trial- that is called "kidnapping". That is effectively the policy that Israel has resorted to when it comes to Palestinians. When they have no evidence, they have no proof of a crime having been committed, in fact it's precisely because there is no crime being committed that they are locked up in administrative detention. It is a shortcut because they know they couldn't possibly prevail even in their monkey trials that go on in Israel…When Palestinians captured [former IDF soldier] Gilad Shalit and kept him in custody – that was called "kidnapping". So why don't we use exactly the same term?
It is not administrative detention…
READ MORE: Palestinian detainee 'ends 65-day hunger strike' as suspended by Israeli Supreme Court
RT: How will this ruling affect other hunger-striking Palestinians being held in detention indefinitely?
NF: You have to say it is a little bit too late if the Israeli Supreme Court decides to free somebody or suspend their sentence when they are suffering brain injuries. And the brain injuries - we all know now - might be permanent or result in death. One has to praise, and I'm the first one to praise, the incredible courage, the incredible self- discipline, the incredible dignity and integrity of these Palestinians. So many of them, and for so many days, in the case of Allan it's 65 days- there have been Palestinian hunger-strikes where it was almost impossible to feed them. There has been a Palestinian hunger- striker who fasted for 200 days...
The Israeli High Court is a disgrace to the meaning of the law. The Israeli High Court has one purpose - public relations. When the case begins to look really bad on the international scene, then the Israeli court intervenes, pretends to be liberal, pretends to be upholding the rule of law, and says: "We should free him!" Where was the Israeli High Court when [Allan] was put in administrative detention?
RT: Releasing other prisoners like Mohammed Allan could be seen as giving into these hunger strikers. Is a health issue a kind of a way out of jail for the Palestinian detainees?
NF: It is still a way out because - as numerous news reports have stated - they were afraid that if he died in jail, on the hunger strike it would invoke very significant reaction among Palestinian prisoners in particular, and in Palestinian society in general. That is why they are letting him out - they would prefer for him to die outside jail, than to die inside jail.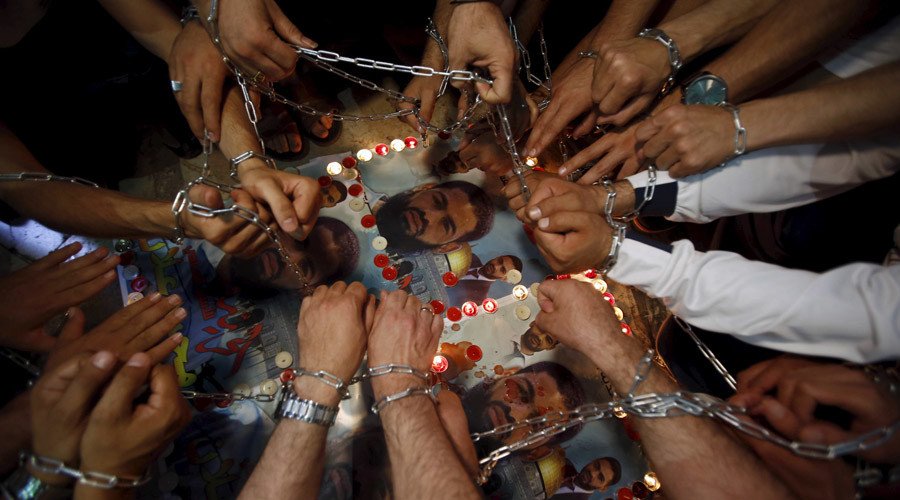 'Court ruling long overdue'
Professor Alon Ben-Meir, from New York University's Center for Global Affairs says Mohammed Allan should have been released earlier.
"I do not personally believe in administrative detention. When people are held without charges for so long - there is something wrong in a system and it ought to be corrected," he told RT.
In his opinion, it is likely that the court's decision might have an impact on other Palestinians that are being held without charge and might be released now.
"We know that already 10 or 12 more Palestinians went on hunger strike. How long will that last we don't know, but something must be done in order to correct the whole system. Israel need not [keep] these prisoners for so long without charges, and it's about time to begin releasing some of these prisoners, and create some kind of good will with the Palestinians. This can go a long way towards mitigating some of the enmities, the conflict, the acrimony between the two sides," Ben-Meir said.
"I think the Palestinians are happy with what happened now, but certainly this is going to instigate further outcry by the Palestinians, perhaps for good reason, that these kinds of practices should not be allowed. Many Israelis themselves feel pretty much the same when a Palestinian does not present a danger and there are no specific charges, why should they be held? Either you charge then, or let them go," he added.
Mohammed Allan's case is yet another "example of the cruel and unusual treatment of the Israeli state on the occupied people of Palestine," said Professor James Petras, from Binghamton University.
"This is Israel's Gulag, and worldwide condemnation will force Israel to own up to the fact that these are crimes against humanity, and that the Israeli officials are obligated to face up to this; and that Mohammed is really a victim representing thousands of Palestinians who have gone through this process and will continue to go through the process, as long as Israel acts as an arbitrary state," he told RT.
In his view though, the ruling on Allan's case is unlikely to result in other Palestinian prisoners detained without charge being released as a result this.
"The Israeli government is probably the most right-wing government that Israel has had since its existence. It is a government that has paid no attention to Palestinian rights, and up to now has rejected international law and the opinion of international experts that these are illegal procedures. Administrative detention is an illegal procedure; force-feeding of protesters is illegal proceedings. …It is very dubious whether [Israel] will change their procedures. It is very dubious because Netanyahu is a very convinced anti-Palestinian who doesn't want to recognize any rights for the Palestinian people," he said.
The statements, views and opinions expressed in this column are solely those of the author and do not necessarily represent those of RT.
LISTEN MORE:
The statements, views and opinions expressed in this column are solely those of the author and do not necessarily represent those of RT.
You can share this story on social media: