Madrid to banish 'ghost of Franco' from its streets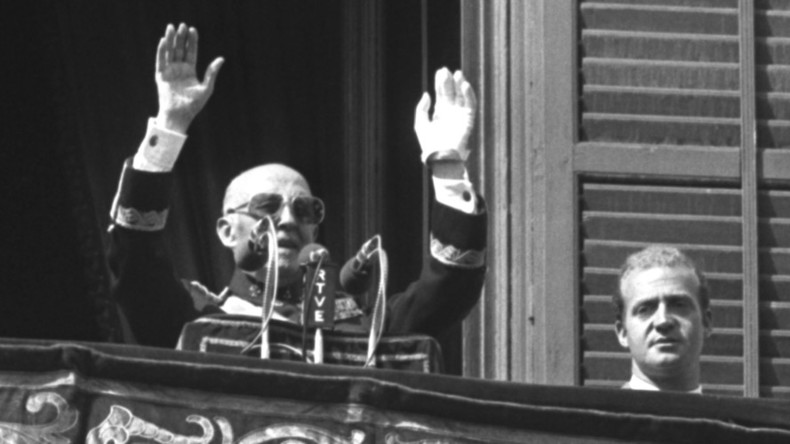 Madrid has confirmed that it will change the names of some 30 streets in the Spanish capital that are named after people connected to the former regime of dictator Francisco Franco who ruled Spain for over 35 years in the middle of the 20th century.
The Comprehensive Plan for the Memory of Madrid was approved on Tuesday. It outlines a plan to rid the city of the signs of the regime, forty years after Franco's death.
Spain's Historical Memory Law passed in 2007, which officially condemned Franco's regime and removed Francoist symbols from public spaces.
However, Spain's conservative city council had resisted changing the historical names. In June, local elections saw the conservative Popular Party lose for the first time in 24 years, to be replaced by Podemos-backed mayor Manuela Carmena.
Carmena was an anti-Franco lawyer in the later years of the dictatorship, which reigned from 1939-75.
In July, the new council announced that it would enforce the law and called for the eradication of place names commemorating members of Franco's Falange Party, martyrs and generals.
The new names for the streets have not yet been decided. Historical memory departments will help to change the street names. The historical department of Complutense University has long campaigned to end the honouring of Franco.
Five plaques and minor monuments will also be removed in the first phase of the plan. Some of the names to be changed include; Plaza Caudillo, Calle General Yague, Avenida General Fanjul and Pasaje General Mola.
According to historian Antonio Ortiz, there are more than 170 streets, squares and monuments in Madrid celebrate Franco's time.