Boko Haram insurgency puts over 1 million children out of school – UNICEF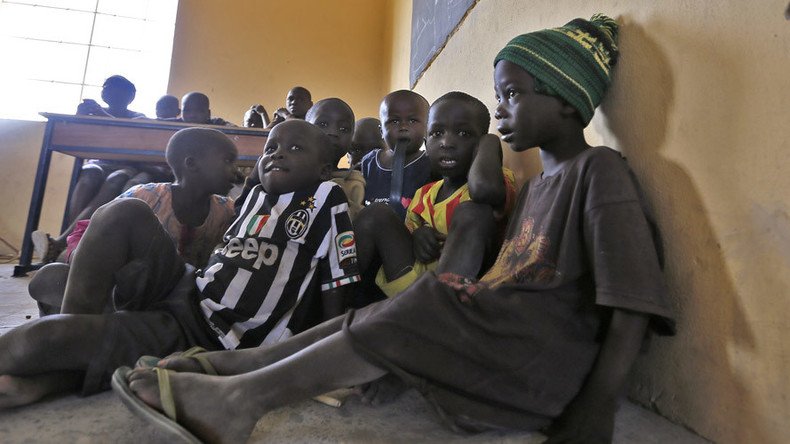 The Boko Haram insurgency has deprived more than a million children of a school education, UNICEF reports. The UN children's agency says lack of education may lead to further radicalization in Nigeria and neighboring countries.
More than 2,000 schools remain closed in Nigeria, Cameroon, Chad and Niger while hundreds more have been attacked, looted or set on fire by Boko Haram jihadists. Only one of 135 schools, closed in North Cameroon in 2014, was reopened this year.
The conflict has forced more than a million children out of school – in addition to 11 million more who lacked education before the conflict erupted.
"It's a staggering number,"says Manuel Fontaine, UNICEF's West and Central Africa Regional Director.
"The conflict has been a huge blow for education in the region, and violence has kept many children out of the classroom for more than a year, putting them at risk of dropping out of school altogether," he added.
UNICEF said it managed to provide 170,000 children with education in the safer areas of the three most affected states of northeastern Nigeria. The agency, however, reports overcrowded classrooms in these schools and having to use many school buildings for sheltering refugees.
In the areas where schools have re-opened many teachers must do a double shift, while in the more insecure areas teachers refuse to work and discourage parents from sending children to schools. Boko Haram jihadists have killed about 600 teachers in Nigeria since the start of the war.
Manuel Fontaine fears lack of education may lead to further radicalization in the region, which makes the task of providing children with learning in school more urgent.
"The challenge we face is to keep children safe without interrupting their schooling," Fontaine said. "Schools have been targets of attack, so children are scared to go back to the classroom; yet the longer they stay out of school, the greater the risks of being abused, abducted and recruited by armed groups."
Boko Haram, often translated as "Western education is forbidden," is a Nigerian Islamist terrorist group that advocates introducing a strict version of Sharia law across the country. The group has recently pledged allegiance to Islamic State changing its name to Islamic State's West Africa Province (ISWAP).
The group strictly opposes Western values such as secular education. In April, 2014, militants kidnapped more than 200 girls from a school in the northeastern Nigerian city of Chibok. The girls were later forced to marry jihadists.
The Boko Haram insurgency erupted in 2009. It has killed more than 17,000 and forced over 2.5 million to leave their homes.
You can share this story on social media: