No Hollywood ending: Man arrested after breaching airport security for goodbye kiss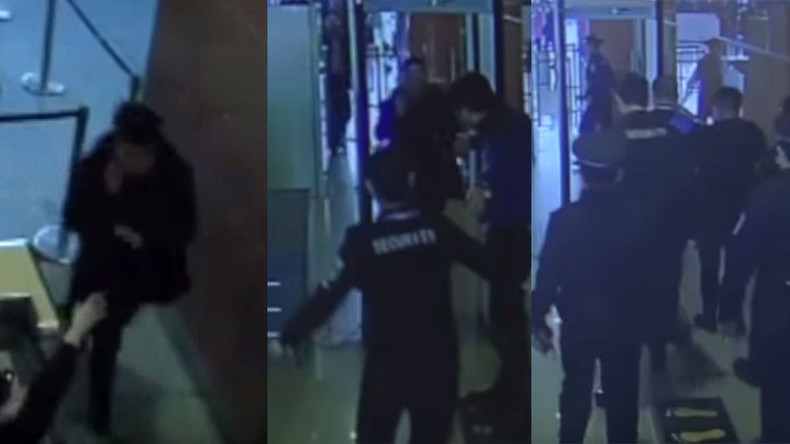 It may be reminiscent of a scene from a Hollywood rom-com but this man didn't quite get the fairytale ending he had hoped for after running past airport security to bid farewell to his departing girlfriend.
The unnamed 23-year-old barged through passport control at Shenyang Taoxian International Airport in northeastern China last week to say one final goodbye to his girlfriend.
Unlike similar scenes in the likes of Love Actually, the climax was not quite as romantic, as can be seen in the security footage which captured the dramatic run.
According to China Central Television, the man was chased by airport police for five minutes before being caught and arrested. He spent five days behind bars for the stunt.
The mysterious girl of his dreams boarded the plane regardless.
He isn't the only man to attempt such love-fueled stunts. Earlier this year, AP reported that 25-year-old Damarias Cockerham breached security at Dallas-Fort Worth International Airport and made it onto a plane to try and stop his girlfriend from leaving.
Similarly, then-28-year-old Haisong Jiang caused numerous flight delays out of Terminal C of Newark Airport in 2010 after his dash for love resulted in a seven hour closure of the terminal. According to Reuters the man couldn't resist giving his a girlfriend a goodbye kiss