India may purchase Russia's newest S-400 air defense systems – report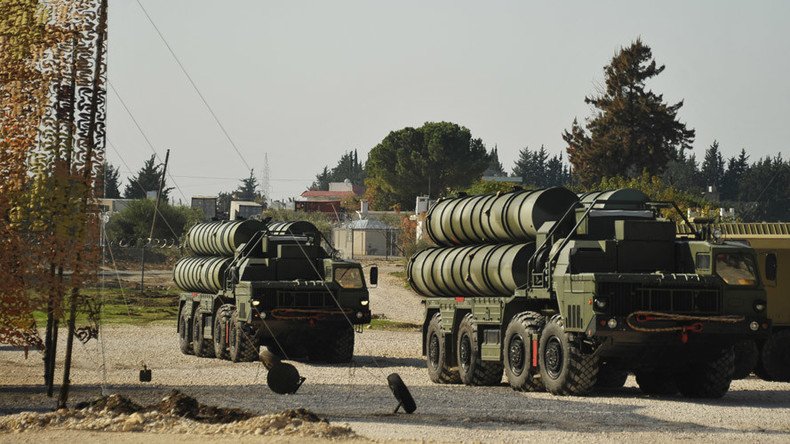 New Delhi has given the green light to purchase several Russian-made S-400 air defense systems, local media report. Indian military could become the second country in the world after China to procure state-of-the-art S-400s.
On Friday, the Defense Acquisition Council (DAC) chaired by India's Defense Minister Manohar Parrikar cleared the purchase 5 regimental units of the S-400 from Russia, the Economic Times reports. The deal is expected to be sealed within days to come during Prime Minister Narendra Modi's visit to Moscow next week.
Defense Ministry sources told the Economic Times that the fast-tracked decision is to strengthen the country's air defense capabilities. The cost of the deal was not disclosed so far, though the source said it will "happen shortly thereafter."
Rough estimates suggest the air defense systems alone will cost India about 400 billion rupees (around $6 billion).
Until recently, Russia has been pursuing a policy not to sell or transfer its newest S-400s abroad before rearmament and modernization of Russia's own air defense forces is complete. The Indian military would thus become the second foreign country after the Chinese People's Liberation Army to operate the S-400s if the deal goes through.
Additionally, the DAC has given a go-ahead to request modernization for an ageing arsenal of 24 Soviet-built S-125M Pechora at estimated 12 billion rupees ($180 million), expected to be carried out by the Russian defense industry.
Russia and India have been close military and political allies for decades. India's first fully capable aircraft carrier, INS Vikramaditya, was built in a Russian shipyard, and a significant part of the Indian Air Force comprises many Soviet- and Russian-made aircraft. Russia is also a vibrant contributor to India's cutting-edge missile technologies – a jointly-designed Brahmos hypersonic cruise missile, assessed one of the best in its class, is due to enter service in the years to come.
S-400 is the latest upgrade of its renowned predecessor, S-300 air defense system. It can hit multiple-range air targets, including fighter jets, bombers, drones, ballistic and cruise missiles at ranges of about 400 kilometers. The S-400's digital target acquisition system and radars allow detecting and hitting several different targets at one go, which makes the system a game-changer in modern warfare.
Earlier in December, Russia deployed S-400s in Syria's Khmeymim airbase to protect the country's airspace after a Russian Su-24M bomber jet was shot down by a Turkish F-16 on a combat sortie against Islamic State militants in Syria.
You can share this story on social media: