Istanbul police fire tear gas on protesters rallying over crackdown in Kurdish areas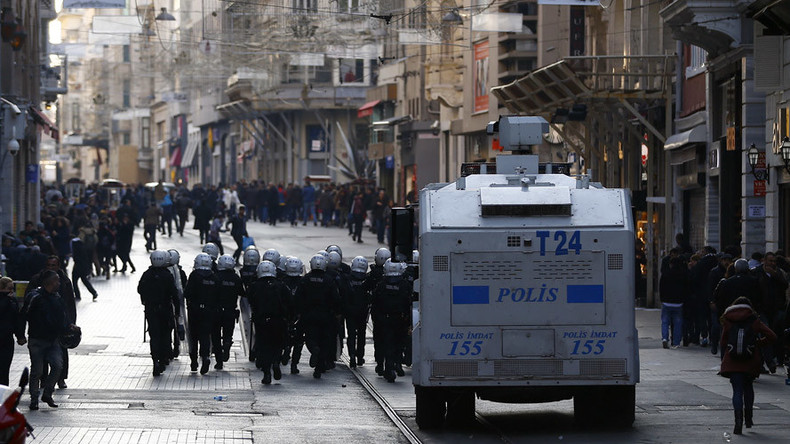 Turkish police have fired tear gas on several hundred protesters in Taksim Square in Istanbul, Reuters reports.
The protesters gathered to demonstrate against security operations and curfews in the southeast, where more than 100 have been killed this week.
The offensive in the largely Kurdish region began last week in an effort to "cleanse" the area of Kurdistan Workers Party (PKK) "militants."
In Istanbul, riot police chased protesters and pushed shoppers and tourists out of the way. Shops closed their shutters and at least two protesters have been detained.
On Thursday, Erdogan stated the PKK fighters would be "annihilated."
The army claims more than 100 suspected militants have been killed over six days, with two soldiers and five civilians also said to have been killed.
The operation largely targeted Diyarbakir, Sirnak and Mardin provinces. The Turkish army also conducted air strikes on suspected PKK sites in northern Iraq on Friday.
Police also fired water cannon and tear gas at thousands of people protesting against the offensive in Diyarbakir on Friday.
The military said the operations will continue "until public security is established."