Thousands evacuated in disaster drills near Japan's 1st post-Fukushima nuclear plant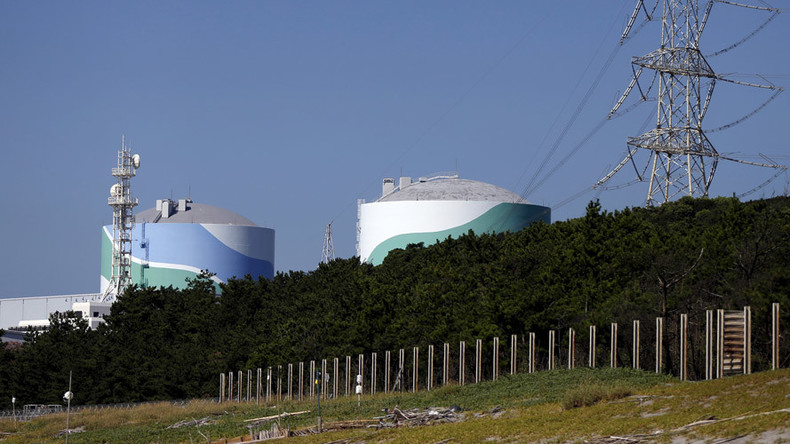 About 3,600 officials and residents have taken part in nuclear disaster drills near Japan's Sendai Nuclear Power Plant. The plant was the first to be reopened following the 2011 Fukushima disaster, despite warnings over tectonic risks.
The drills in Kagoshima Prefecture in southwestern Japan, within 30 km of the power plant, simulated a serious nuclear accident, Kyodo news reported. At least 1,200 residents who were living within 5 km from the Sendai plant were evacuated by buses and other vehicles.
These exercises assumed that the nuclear plant might have been hit by an earthquake ranked 6 or higher on the Japanese scale of 7 and the plant lost power sources which made it unable to cool its reactors.
READ MORE: Protests as Tokyo restarts first nuclear plant since Fukushima disaster
Sendai Nuclear Power Plant, in the city of Satsumasendai, with a population of 100,000 people, has become the first nuclear plant to be restarted after the 2011 disaster at the Fukushima power plant, where an earthquake led to reactor meltdown and widespread contamination. Like all of Japan's 48 functional reactors, Sendai's 890 MW generators were mothballed in the months following the 2011 earthquake and tsunami.
READ MORE: Japan to reopen 1st nuclear plant after Fukushima disaster - despite volcano risks
Its Reactor # 1 was restarted in August 2015, then the authorities re-opened Reactor # 2 in November. The plant, operated by the Kyushu Electric Power Company, employs about 300 workers.
Following the reopening of the plant, the prefecture was hit by huge protests against restarting of operations.
Sendai is located near the volcanically active Kirishima mountain range. Mount Ioyama, located just 65 kilometers away from the plant, is experiencing tremors, prompting the Meteorological Agency to issue warnings. The government's nuclear agency has dismissed volcanic risks over Sendai's lifetime as "negligible," however.
The Fukushima nuclear disaster was the second after Chernobyl to measure Level 7 on the International Nuclear Event Scale.
The tragedy caused the complete shutdown of the Japanese nuclear facilities in 2013, despite 30 percent of electricity previously coming from the nuclear power. The authorities are still trying to clean up and contain contamination after the Fukushima crisis.
You can share this story on social media: